Southeast Asian real estate crowdfunding site CoAssets has announced that The Lai Thai will be making their first payout to crowdfunders in Sep 2014. This 7% payout is to investors who co-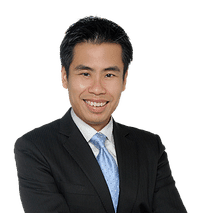 funded a unit a year ago.
"We are happy to learn that the developer of The Lai Thai will be making a payout to crowdfunders this month. Such positive news reinforces the viability of crowdfunding and demonstrates yet another aspect of how crowdfunding can be applied to the real estate market," said Mr Getty Goh, CEO of CoAssets.

"We came across many investors who were keen to invest in The Lai Thai but did not have enough funds to buy a unit outright. There were also investors who wanted to just 'dip their toes in' by investing a small amount, before deciding whether they should get a loan to buy a whole unit. Hence to meet the needs of these investors, I decided to use CoAssets to help me aggregate these interested parties so that they can co-own a unit together. I see this as a really good way to help some of my close investors benefit from the growth of Krabi, without the need to buy an actual unit," said Mr Robert Reynolds, Director of Thai Treasures Pte Ltd.
The Lai Thai is a mixed condominium development that is a stone's throw away from Ao Nang beach, one of the top beaches in the region. The Lai Thai has more than 80 residential units and a portion of the development will operate as a hotel when the project is completed.
"Some people may mistake crowdfunding as a type of collective investment or time-share program – in reality it is not. As a developer, I am more interested in selling the units and I have only set aside one or two units to be crowdfunded. I still rely on construction loans from financial institutions and I currently see crowdfunding as a way to help my selected group of clients to co-own a unit. From a developer's perspective, I do not foresee crowdfunding replacing the traditional project financing. Instead, it could open up the US$1million to US$4million funding market, which is typically a 'no man's land'. That is the greatest value I see CoAssets bringing into the market," Mr Reynolds added.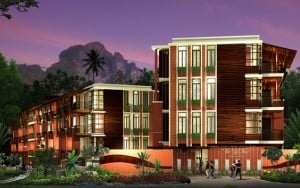 Thai Treasures Pte Ltd is a Singapore incorporated company and the company directors, Mr Reynolds and Mr Tom Ashworth, are experienced regional property players. Prior to moving to Thailand, Mr Robert Reynolds was the Global Head of Sales and Trading (Asia) of Credit Suisse, while Mr Ashworth is currently the Principal of Sniper Capital Limited as well as a Non- Executive Director at Macau Property Opportunities Fund, which is listed on the main board of the London Stock Exchange.
"Unlike other types of crowdfunding, all opportunities listed on CoAssets are backed by some form of physical assets. We believe that having some form of security (i.e. land or property) will give funders more assurance. Moreover, when it comes to real estate, there are established legal processes to deal with dispute and default. Hence, this makes the real estate sector an appropriate candidate for the crowdfunding movement and we are seeing that from the positive response we are getting from the listers as well as funders," said Dr Seh Huan Kiat, CTO of CoAssets.


At present, more than 80% of the foreign allotment units have been sold. The expected completion date of The Lai Thai is in the first quarter of 2015.

Have a crowdfunding offering you'd like to share? Submit an offering for consideration using our Submit a Tip form and we may share it on our site!

Sponsored Links by DQ Promote