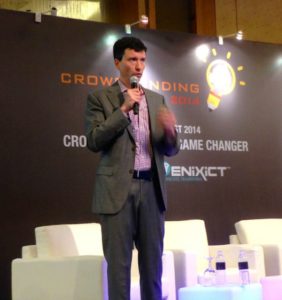 Jason Best, a principle at Crowdfund Capital Advisors and a recognized leader in the investment crowdfunding industry, hopped on the phone the other day to chat with the folks at CNBC to talk Asia and equity crowdfunding.  Jason noted that Asia has quickly changed from what is this new type of capital formation to how can I get this going in my country.  Jason was calling from Hong Kong (apparently there was no video available on his end).  He notes that Malaysia is in the final moments of legalizing equity crowdfunding and touches base on several other Asian countries.
Crowdfund Capital Advisors is spending quite a bit of time spreading the crowdfunding gospel around the world and they are working with multiple sovereign nations to assist in the transition process.
Watch the video embedded below.