During the same day that a video of Alaskan reporter for KTVA ,Charlo Greene, announcing her resignation to continue her work for the Alaska Cannabis Club, hit the internet, CBDcrowdfunding.com, a crowdfunding platform dedicated to helping medical marijuana patients and their communities, announced its official launch.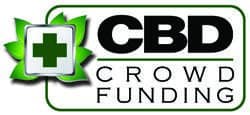 According to its press release, CBDcrowdfunding.com, which considers itself the "first of its kind," is a nationwide social crowdfunding platform that is dedicated entirely to help CBD (cannabidiols) and MMJ (medical marijuana) patients raise the funds they desperately need to obtain for their medicines. The website allows patients to create their own crowdfunding campaign in order to reach out to their friends, family, social networks, and even benevolent like-minded strangers.
Founder and president of CBDcrowdfunding.com, Steven Bloome stated, "Patients with severe, limiting and often life-threatening conditions such as child epilepsy, multiple sclerosis, muscular dystrophy, PTSD, spinal cord injuries, cancers and other debilitating afflictions are the same patients who need these medicines the most when traditional medicines aren't providing any relief. Ironically, these are also typically the same patients who can least afford the treatments and medicine(s) they so desperately need. That just didn't seem right."
Funds raised through CBDcrowdfunding.com can be used for anything the patients need, such as travel, lodging, food, State medical marijuana cards, their medicine(s), etc. Bloom shared, "What started as a simple idea to help families of epileptic children afford to travel to a state where they could get the CBD treatments such as CBD oil or tinctures to help control their child's constant seizures, seemed to expand very quickly."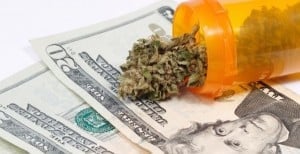 "As we began developing our dedicated crowd funding platform, we realized the same obstacles and financial challenges held true for many other long-suffering people with incapacitating diseases that CBD and MMJ medicines are known to give relief for when traditional medicines don't."
"In many patients with MS, muscular dystrophy, PTSD and even some cancers for example, we found that the sheer amount of traditional pharmaceutical medicines those patients were prescribed were causing terrible, even potentially life-threatening adverse side effects that actually made them feel worse, as well as costing them a small fortune. We began to realize that the financial strain of being able to obtain medicinal cannabis or CBD oil/tinctures was a much more widespread problem we initially thought, irrespective of from which serious affliction or disease the patient was suffering."
"Too many prescriptions. Too many side effects. Little, if any, relief. Our children, our military veterans coming home, our nation's citizens both young and old are suffering needlessly in a day and age when relief is finally available – if only they could afford it. Something had to be done about it!"
While this innovative new program that allows patients to start their own crowd funding fundraising campaigns to raise the money they need to get their medical help, CBDcrowdfunding.com strongly encourages patients to know the laws of the State they are planning on moving to or visiting, to avoid prosecution, the hassles and additional expenses of an arrest. Patients should be aware that besides medical marijuana still being illegal on a federal level, each State's medical marijuana laws also differ.
Although CBDcrowdfunding.com is currently only available throughout the USA right now, tests are currently being performed in an effort to offer this service throughout Canada as well. CBDcrowdfunding is a nationwide division of the Illinois Medical Marijuana Network. Its parent company, Sunset Lifestyle Affiliates has been an Illinois licensed business in good standing since 2007.