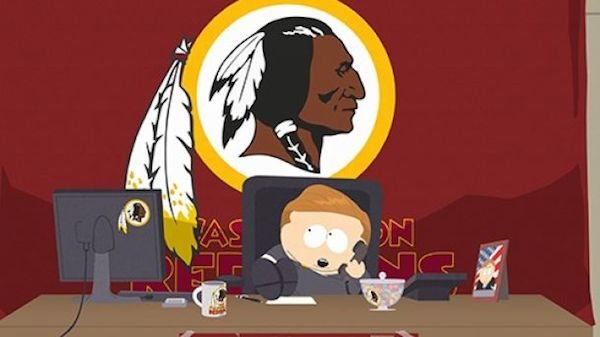 In case you missed it last night, creators of the hit Comedy Central television show South Park decided to share their own views of the crowdfunding method during the latest episode, which was titled "Go Fund Yourself." According to The Verge, the episode attacked crowdfunding giant Kickstarter, startup companies, the NFL, and of course the Washington Redskin's owner, Dan Snyder.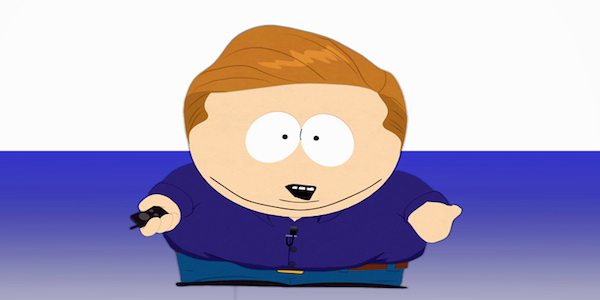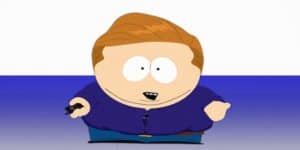 The news outlet reported that the episode was directly aimed at the "offensively-named" football team after six of its trademarks were cancelled by the US patent office. Furthermore, the episode characterizes Snyder as ignorant and callous, who is unaware of or unwilling to consider the racism behind his team's name, logo, and branding until it's whipped out from under him by the South Park boys, Stan, Kyle, Kenny and Cartman
The boys then use the football team's name for a new company after discovering that all the good startup names,  such as "B*ner Forest" and "Lubricated T*tty Burgers," were taken. They then decided to build a company called the Washington Redskins with an aim of "doing nothing," which was aimed towards this summer's hit Kickstarter, Potato Salad, and they used Cartman's four-step startup plan approach (See below).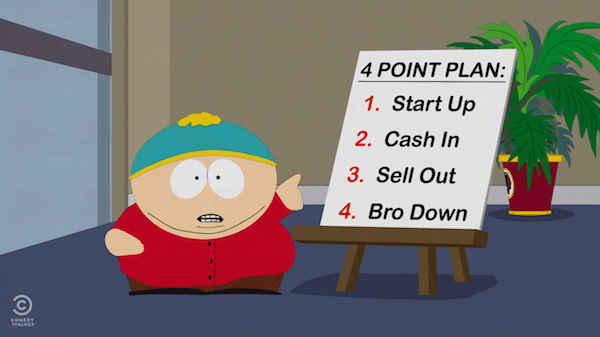 During one conversation, Stan's father tries to explain that, "there's more to starting a company than just a catchy name," but Stan replied, "No, there isn't." Of course his father proven wrong when the "new" Washington Red Skins football team receives thousands of dollars from a "Kickstarter" crowdfunding campaign.
Upon seeing the popularity of the campaign, Snyder shoes up at the "office" to demand the name back. Although he admits the trademark is gone and has no legal recourse to asking the company to change its name, the football team's owner continues to appeal to Cartman's "decency." Of course Cartman lacks decency and refuses to make the name change due to it being a difficult process and it's "like super hard." He then tells Snyder, "from one Redskin to another, go f*ck yourself."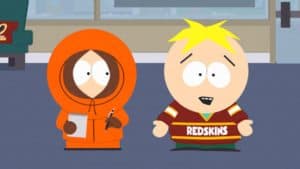 During its run on Kickstarter, the company attracts attention from everywhere, including the terrorist group, ISIS. This then starts an issue between the boys and Cartman. Kyle and Standecides to leave the company to create his own organization, stating that the name is "stupid."

Eventually, Snyder meets with NFL's commissioner, Roger Goodell, to discuss the situation. As he is trying to get the league to step in, Goodell is shown to act robotic like, goes crazy, and states his infamous promise, "The NFL will do better." Taking matters into his own hands, Snyder, along with his football team, sneak into Kickstarter's headquarters and sabotage the campaign. Making it difficult for the project to earn any more funds due to the platform being "offline." While Cartman and his crew were celebrating the end of the campaign, they attempted to look up the funds and it was revealed that someone "broke Kickstarter." Cartman decides to blame Kyle.

During the final argument, Kyle and Stan decide to merge their company with Cartman's and continue to use Washington Redskins as the name. Cartman announced that his Washington Redskins is like Kickstarter. The user donates to projects, and the Washington Redskins take a percentage of the funds.

After announcing what it is really about, supporters of the new Washington Redskins now consider the company is a scam and then gangs up on the company, calling it racist and proceeded to boycott until the company changes its name. The boys then decided to shut it down and go back to school.

Sponsored Links by DQ Promote