The Securities and Exchange Commission has published a report on markets for small capitalization equities as part of the requirement of the JOBS Act to study decimalization and trading of small cap companies.  Questions of liquidity and market efficacy have been ruminating at the SEC and market participant for years. In 2001 the SEC ordered all exchanges to switch from quoting prices in fractions to decimals.  This switch, while intended to make.  At the time the switch was hoped to make things more efficient, transparent and understandable.  It also reduced spreads between the bid and  ask price thus making some trades less profitable for market makers.
The study states that listed companies with capitalization of less than $100 million are exceptionally illiquid in comparison to stocks with higher cap amounts – specifically between $1 billion and $5 billion.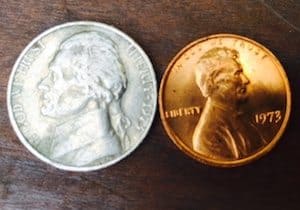 In 2013 an independent group was formed to examine the challenges that startups and small-cap companies face in raising equity capital in the current public market environment, and develop recommendations for policy-makers that will help such companies gain greater access to the capital they need.  The Equity Capital Formation Task Force has been supportive of an approach that "one size does not fit all".  The formation of the ECFTF was at least in part due to the formation of an SEC roundtable to review decimalization.  
In June of 2014 the SEC requested that FINRA and the various securities exchanges submit a plan implement a targeted 12 month pilot program that will widen minimum quoting and trading increments (tick sizes) for certain small capitalization stocks.   The plan was submitted by FINRA this past August.
[scribd id=241269353 key=key-waknVB3tJZdwZdT5KBXI mode=scroll]