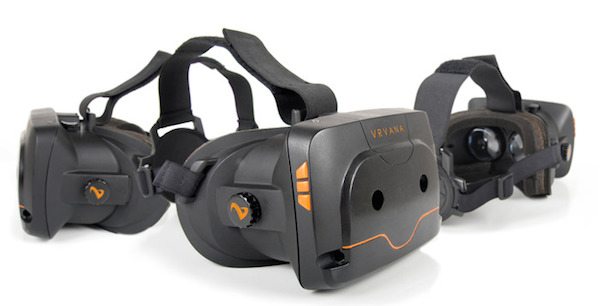 Earlier this month, Montreal-based Vrvana, Inc. launched a crowdfunding campaign on Kickstarter to raise $350,000 for its new full-featured virtual reality headset, Totem. The device is described as a "premium developer kit" that has unique features and plenty of onboard horsepower to experience immersive and engaging virtual reality.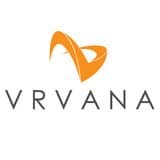 The Totem connects to any HDMI source, including computers, consoles, Blu-ray, and tablets. It also plays Side-by-Side (SbS) 3D video or games, making it a challenger to the famous Oculus Rift.
Features of the Totem are:
Individual eye focus
Full HD low persistence RGB strip OLED
Built-in video processing and acceleration
Positional tracking and pass-through with on-board cameras
90 degree field of view
Realistic binaural surround sound.
Totem's team noted, "Current VR headset models restrict you to moving within their external tracking camera's field of view (FOV). When moving too far left or right of the camera placed in front of you or looking behind you, there is no way for these cameras to keep tracking your movements. Our Totem's internal on-board cameras take care of this and give you full freedom to move about in base world so you can do your thing in virtual world."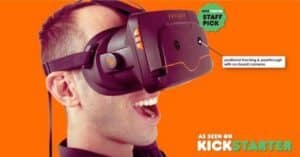 They added, "When we designed the Totem, we wanted to create a headset that would be able to evolve with the current fast changing VR space. Our two main processing components, the USB microcontroller and the Audio/Video processor (FPGA), are both field-upgradable with firmware updates. So as we develop new features or improve old ones, you will have access to them right away. We believe in future-proofing our products and we hate obsolescence. This is why we also added an expansion port so that third parties can create new features with accessories."
During a recent Reddit question and answer session, CEO of Vrvana, Bertand Nepveu stated, "We put attention to little details : individual focus for each eye so that you don't need to wear your glasses, onboard audio and positional tracking, pass thru vision and hardware acceleration. We want to make sure that we support as many platform as possible and doing onboard lens distortion makes our headset compatible with any SbS source."

"We want to be seen as a standard 3D SbS HDTV and a standard gamepad. That way, if you have content that support 3D SbS, you will be able to plug the Totem and watch that content. However, this does not mean that you can have a great VR experience with current SbS games. Games need to be made for VR. But in some use cases, like watching videos on your console, it will give you a great experience. This also opens the door to VR Indie Devs on consoles."
So far, the campaign has nearly $154,000 from close to 425 backers. It is set to close on October 15th.
___________________________________________________
Have a crowdfunding offering you'd like to share? Submit an offering for consideration using our Submit a Tip form and we may share it on our site!