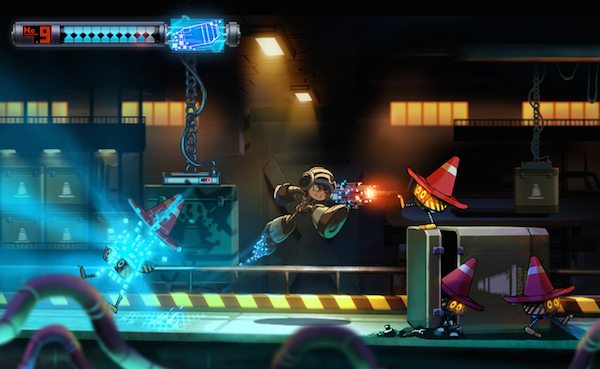 Last year, Keiji Inafune's Mighty No. 9's Kickstarter crowdfunding campaign ended its run with a total of $3,845,170 from 67,226 backers, making it one of the most funded projects on the platform. Now, the video game developer is ready to share details about the highly anticipated video game.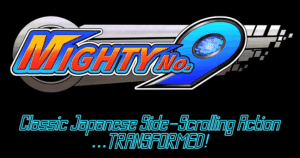 According to IGN, the recent beta proved that the Mega Man creator still has it and, although thrilled for his developer Comcept's next game, Inafune admits he still experiences pressure from fans continuing to want more. Inafune stated, "Traditionally, if we were to make this game on a normal development cycle, we'd work on it for year to the point where it's polished, announce the title, and six months later we'd release it. With Kickstarter, we hadn't even started production. It was pre-production. We had the whole development to do."
He continued, "You have to deal with that stress on you all the time as a developer, but it's really good. When you finally get the beta out, like we did, and you got to see that almost all of them got it, that we were going for the retro old-school flavor, but with the new gameplay, it really reiterated that the direction we were going for was not only correct, but it was what the fans really wanted"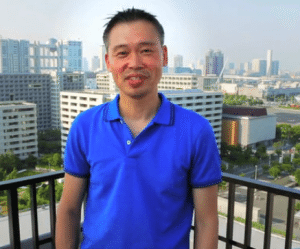 While discussing the fans' reaction the beta, Inafune shared, "The biggest thing we got comments from the people who were more negative was, 'This doesn't look like a $4 million game.' And it's unfortunate. Games costs are something your average consumer has no idea about. They are not cheap. They're expensive, for sure."
"'This game looks too much like Mega Man. It's not different enough.' But honestly, the number of those comments were very small. And the majority of the people who played the beta were very happy," he added.
With that said, Inafune revealed that the motivation of his fans continues to drive him so much that he's now thinking about the future games he will make. "I'm kind of greedy as a creator, and I'd like to work on a wide variety of different genres. It certainly wouldn't be just platformers, there would be other genres I'd like to work on. I love action games. Action is a fantastic genre, you can do a lot with it. Potentially, if I could work on anything, it would be an action game with a solid narrative-driven portion."
Have a crowdfunding offering you'd like to share? Submit an offering for consideration using our Submit a Tip form and we may share it on our site!