Less than two weeks ago, Comedy Central's South Park debuted its hilarious Kickstarter spoof episode titled, "Go Fund Yourself." The show took aim at the crowdfunding giant, along with the funding method, the NFL, and of course controversial football team, the Washington Red Skins. Now, Kickstarter's CEO, Yancey Strickler, is ready to share his thoughts about the episode, along with more details about the platform's success.
"We've been parodied by The Daily Show, Portlandia, The New Yorker… but South Park is an honor," Strickler explained to Billboard Magazine. "I like to think it's a ­signifier of our cultural relevance. Also, they had startlingly realistic ­interpretations of our office, so I commend them on their research."
Revealing what drew him into crowdfunding to begin with, Strickler noted, "I had these artist and musician friends with day jobs that they hated, but they couldn't afford to just do art or music. There's a widespread assumption that creative things just magically happen, and they don't. Creation requires funding."
Discussing Kickstarter's biggest complaints, the crowdfunding platform's co-founder admitted, "Unpredictability. We put an enormous amount of time into maintaining the integrity of the system, supporting the creative process, proactively looking for problems or delays. It's our responsibility to provide a system that's tuned to produce the best possible outcome, but we can't micro­manage each campaign."
Also remarking on his growing team and work environment, Strickler stated, "I think we'll get to 100 people, but not much beyond that in the near future. Being a small company [means we are] light on costs, and I like the scrappiness of trying to accomplish a lot with a little. There's far more shared ownership with a small team."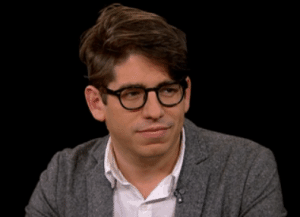 "We're extremely open here and communication is big. A few months ago, I walked everyone through our five-year P&L statements, going over our exact budget, how much money we make, what we spend it on and why costs go up or down. If we're 90 people collaborating to produce this one thing, it'll work a lot better if everyone's on the same page."
In regards to his role as CEO, Stickler added, "Becoming CEO means you're forced into massive amounts of personal growth very quickly. The amount of responsibility you feel is immense, and that's where the stress is. Any thoughtful leader probably feels somewhat like a fraud. So I remind myself that it's OK to say, 'I don't know.' It took me some time to get that.