The month of October brings the Halloween season, and as children prepare to dress up as fictitious monsters such as werewolves and vampires, real estate crowdfunding platform American Homeowner Preservation ("AHP") is focusing on annihilating the real creeps plaguing communities: zombie foreclosures.


These nuisances are homes abandoned by their owners due to foreclosure, yet never taken over by the banks. When these homes are left in limbo, physical deterioration of the property and a social destruction of the neighborhood soon follow.
While the zombies in horror films typically prey on human flesh and brains, real-life zombie foreclosures prey on community safety and neighboring property values. In certain communities, a boarded up home is a welcoming sign for criminals and drug users seeking a secluded area to conduct their trickery. Homes displaying decay also drag down communities and detract from neighboring property values.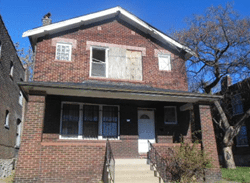 After the nation's recession and foreclosure crisis, many low- and moderate-income neighborhoods transformed, like Superman in a phone booth, into ghost towns saturated with these derelict homes. Sadly, no costumes are needed on Halloween for these poltergeists to scare away neighbors, who vacate their underwater homes, creating even more zombies.
AHP is not using baseball bats or shotguns to vanquish these zombies, but instead uses real estate crowdfunding to purchase pools of distressed mortgages in order to seize control of these nuisances and revive them with new owners. AHP works with real estate agents nationwide to find buyers for these vacant properties who will renovate them, live in them or rent them to new families.
In finding new owners for these neglected homes, AHP aims to change the atmosphere of struggling communities by repopulating neighborhoods and changing the physical landscape that sometimes appears to be straight out of a horror film. In purchasing distressed mortgage pools at significant discounts, AHP is able to provide affordable housing opportunities when selling vacant properties while concurrently providing above-market returns for its investors.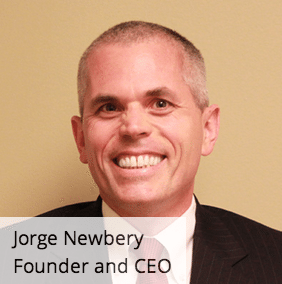 Foreclosure is one of the most imminent concerns posed to homeowners. Though some homeowners or community members may not have their own dwelling foreclosed on, the spread of foreclosures surrounding them can still be worrisome.

"As homeowners receive loan modifications, they may avoid becoming victim to the spread of foreclosure," said Jorge Newbery, CEO and founder of AHP. "However, their worries then shift to the troubling spread of abandoned houses that surround them that can drastically change the atmosphere of their community."

Have a crowdfunding offering you'd like to share? Submit an offering for consideration using our Submit a Tip form and we may share it on our site!

Sponsored