Mayfair & Morgan Will Accept Investments from £1,000.
International property management and investment firm Mayfair & Morgan has launched a new investment crowdfunding platform that will allow its members to invest in residential property from £1,000 and up.  The company wants to allow investors to generate long-term returns without the need for house hunting, mortgage acquisition, tenant recruitment and property management.
Investors are able to put their money into portfolios made up of 5 properties. Differentiating their crowdfunding process, Mayfair & Morgan has already purchased the properties, found tenants and is managing and maintaining the properties. As soon as each portfolio is fully funded, investors effectively own a share of all the properties in a portfolio, which spreads any risk.  Investors have the option to invest in property backed bonds as well.  Mayfair & Morgan launched their crowdfunding platform raising over Euro 5 million.
Mayfair & Morgan's property agents manage the tenants and maintenance contracts and return excess rent to investors in the form of annual dividend payments. Most portfolios are designed to run for 5 years, at the end of which properties are sold and investors receive their initial investment, plus their share of the capital growth. Annualized returns of between 12% to 16% are expected.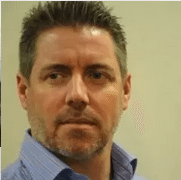 Paul Skillen, Founder of Mayfair & Morgan, was quoted on the new crowdfunding platform:
"The concept of crowdfunding is not new; J Pulitzer used his newspapers in the 1880's to crowdfund the building of the Statue of Liberty. The internet has allowed local groups to crowdfund the purchase of local property. At Mayfair and Morgan, we are allowing people to invest in an extensive portfolio of residential properties that we have already bought and, in most cases, already have tenants installed. People can invest in our properties no matter where they live and we pay our returns pre-tax because our investors will be based in lots of different countries and have different tax regimes. We think that this is Europe's first international property crowdfunding platform and we expect significant interest."
Founded in 2010, Mayfair & Morgan is a Guernsey registered  company that maintains offices in the UK and Dubai.  The company has extensive experience in residential property and real estate in Europe, Middle East, Canada and Africa.  The company currently claims over 200 properties under management.

Sponsored