Earlier this month, Uber Entertainment, the creators of Kickstarter-success Planetary Annihilation, launched a crowdfunding campaign on the platform to raise $1.4M for its new video game Human Resources. Unfortunately, with a little more than two weeks left, the Washington-based company announced it was canceling the project.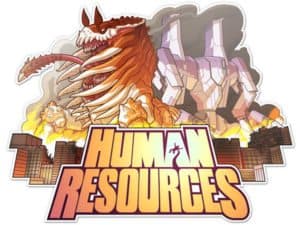 As previously reported, Human Resources was described as a PC real-time strategy (RTS) game that puts you in command of apocalyptic factions vying to conquer the drifting remains of a shattered Earth. Players use humans as their resources, assemble giant armies to annihilate their enemies, and then feed the newly-cleansed Earthshards to their "almighty leader."
Key features of the game included:
Asymmetrical Factions: Play as ancient squid monsters from another dimension or as giant killer robots
Insanely Huge Battles Scenes: Command hundreds of units and conquer sprawling, fully destructible cities.
Breathtaking Visuals: A comic-inspired art style means the apocalypse has never looked so gorgeous
Blast from the Past: The tone, character, and pacing of a Command & Conquer game mixed with the mammoth battles of an Annihilation game
Even though it raised $100,000 within the first day, the project unfortunately hit a wall and only ended up raising $384,358 from its 9,326 backers. On Monday (October 20th), the campaign organizer, John Comes, took its update section and wrote,"I come here today to give a wholehearted THANK YOU to everyone who backed us, tweeted, Facebooked, and stood on an overpass with a sign. It has been deeply humbling to see all the support. We are profoundly grateful to our fans who backed us, the press that has been so kind to post stories, and our colleagues, friends, and family that have supported us through all the emotional ups and downs.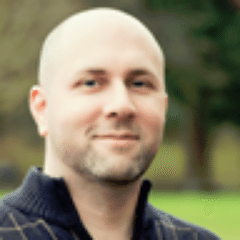 "The time has come to shut down the Kickstarter for Human Resources. Every Kickstarter prediction model is showing that we will come up woefully short of our goal. Running a Kickstarter is a full time job for several people. As a small indie, we can't continue spending time and money focusing on a project that won't get funded. We simply don't have the human resources. #seewhatididthere.

"So what happens now? After we've spent some "recovery time," which consists of a dark room and probably some sobbing, Nate and I will regroup and figure out what to do next. Who knows what the future holds for Human Resources? One thing is for sure, Human Resources, as pitched in this Kickstarter, is over. But we adore the world of Human Resources and will endeavor to do what we can to bring it to life in some form."

Have a crowdfunding offering you'd like to share? Submit an offering for consideration using our Submit a Tip form and we may share it on our site!

Sponsored Links by DQ Promote