Amiko, a unique wearable activity tracker that wraps around medicine packaging, aims to tackle non-adherent behavior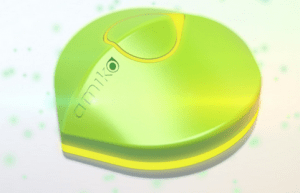 as it happens. Amiko is launching today on IndieGoGo to crowdfund $50,000, the final manufacturing costs of its wearable, trackable device for inhalers typically used for asthma and COPD. Units will be available for sale and distribution commercially in Q2 2015 and will cost approximately $50. While other solutions are either smartphone apps which rely on patients to report behavior accurately and consistently, or expensive, custom-made medication packages, Amiko relies on simple, inexpensive and literally detects and tracks when a patient is dispensing medication with no additional self-reporting or other activities required. Designed for ease-of-use but also showing its roots in the Italian fashion world of Milan, Amiko is elegant and sophisticated.
"Amiko is an affordable, lightweight sensor-packed in a leaf-shaped sleeve that is specially designed to fit perfectly on five common types of medicine packaging," contends the startup. "Easy to use, Amiko is placed on medicine packaging and detects both motion and the angle of motion using its MEMS sensors, accelerometer and gyroscope. It tracks the medicine taken and sends information to a connected app available to patients and caregivers."

One of healthcare's biggest concerns is the discrepancy between potentially achievable success rates and the actual treatment success rates when it comes to patients. Studies show that giving patients to take their meds properly –on time, in the correct order and in the correct dosage — could actually prevent as many as 125,000 deaths per year in the United States. Studies show non-adherence results in $100B annually in excess hospitalization costs; with consideration of economic consequences also included, the problem may result in as much as $290B annually in avoidable medical spending, according to Amiko. Amiko acts as a personal medication assistant, helping patients and caregivers manage prescriptions: taking the right dose of each medication and when, and alerting the patient to refill specific prescriptions when levels are low.
Amiko was selected to participate in the sold-out Pioneers Festival beginning on October 29 in Vienna, Austria. Pioneers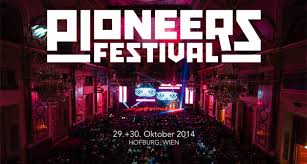 Festival, dubbed a "smarter SXSW" by Forbes, is an event that connects the best ideas in technology and entrepreneurship. As a selected startup in the Pioneers Top 50, Amiko will present their ideas to some of the best and brightest in the technology space.
The Amiko inhaler, the first product to be launched by the Italian startup, manages and measures the actual medicine used, and also guides the user through the inhalation process which is performed incorrectly up to one-third of the time. Amiko determines if the inhaler is held and loaded correctly and provides step-by-step real-time feedback as the medication is being inhaled, offering guidance regarding correct inhalation time, allowing proper intake of the medication.
"We learned medication adherence is a huge global problem and thought there had to be a way to use advanced motion and weight change algorithms, dedicated high tech sensors and Bluetooth to devise a solution," said Duilio Macchi, President and Co-Founder, Amiko. "We created a wearable that automatically collects data about usage, helping patients stay on track with their meds, providing instant feedback and eliminating errors due to prescription timing and dosage."
"Amiko's patented technology, called Sensenergy, is a proprietary algorithm that uses 9 axis MEMS sensors to measure the energy released from the mechanical extraction of the medication from its packaging. Amiko fits most dry powder inhaler packaging, including all accuhalers, aerolizers, handihalers and turbuhalers, commonly used for asthma. Devices will be available later for blister packs, insulin pens, and pill bottles," stated the startup.
To help improve medication adherence and overall health outcomes, Amiko:
Makes sure the right dose is taken at the right time and in the right way
Offers real-time alerts and easy-to-read reports on an app on connected mobile devices, available to patients and caregivers
Offers the ability to share medication schedule and history reports with your physicians
Includes a small connected hub that lights or buzzes as additional reminders to take medication
Amiko is focused on helping to make lives better and healthier with effective medication management service. The unique medication adherence solution effectively reminds people when it is time to take medications and sends information on adherence to connected hubs or smartphones.  The campaign closes on 7 December, 2014.

Have a crowdfunding offering you'd like to share? Submit an offering for consideration using our Submit a Tip form and we may share it on our site!

Sponsored Links by DQ Promote