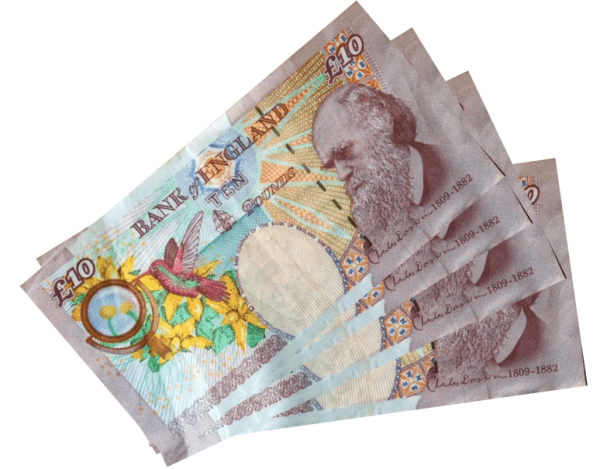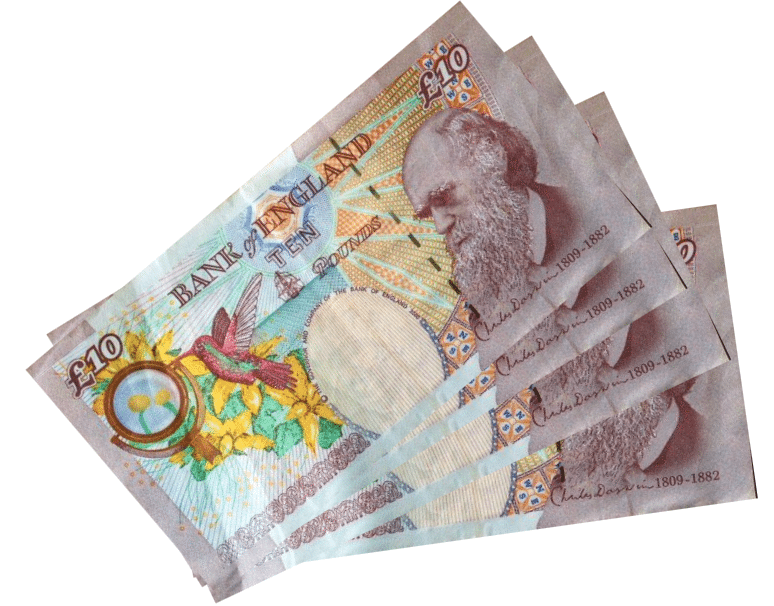 During the process of early stage fundraising, Entrepreneurs face a dizzying array of financial concepts and methodologies, often putting them at a disadvantage in negotiations. The following hypothetical conversation between an Entrepreneur, Angel investor and Venture Capital Partner is intended to offer an illustrative example of the problems this can cause.
L0ve & Money – Why valuation is only part of the story
Act 1: The Seed      LONDON, MAY 2010
At a trendy Hoxton Square Cafe four nervous entrepreneurs from L0VE.ME meet with "Angel", a well known investor.
L0ve
Our idea will revolutionise the market for Love. Using our complex algorithm 'E-motion' we have defined and weighted over 2000 aspects of love, analysing data from over 100 social psychology studies. Our Freemium model app will allow users to continually monitor their progress towards finding true L0ve, through existing smartphone voice, accelerometer and facial pattern recognition technologies. For £1.99 they'll know when they and their potential partner have achieved a match and thus, 'L0ve'. The target market is everyone. The competition is no-one. Our team along with our advisors conservatively estimate our company will be worth £30 million in five years and we're looking for £500,000 at a £5 million valuation today, to get our idea to market.
ANGEL gives a wry smile.
ANGEL
You mean a £5 million post-money valuation of course?
L0ve
Haha, no we're quite certain that we mean pre-money valuation.
ANGEL
Pff, well I'm not sure I quite love L0ve, but I've looked through your pitch deck, and as a potential dating service with a twist I'm interested. I've just exited a similar venture and with tax year-end looming I need to reinvest by the end of the week. The valuation is ridiculous for a pre-revenue startup, how did you come to that?
L0ve


We're confident in our numbers having worked with our adviser, a senior banker, to run a Discounted Cashflow Forecast and an industry multiples analysis. Taking an average and computing…..
ANGEL
OK that sounds great, but I'll stop you right there. I don't waste my time or money for anything less than 20% of a company, but in order to get a deal done fast I'm going to suggest we 'park' the whole valuation discussion. Here's my offer: £500,000 in the form of a convertible loan note with a 20% conversion discount on any next round and a valuation cap of £2 million pre-money. I'll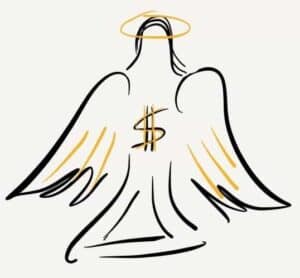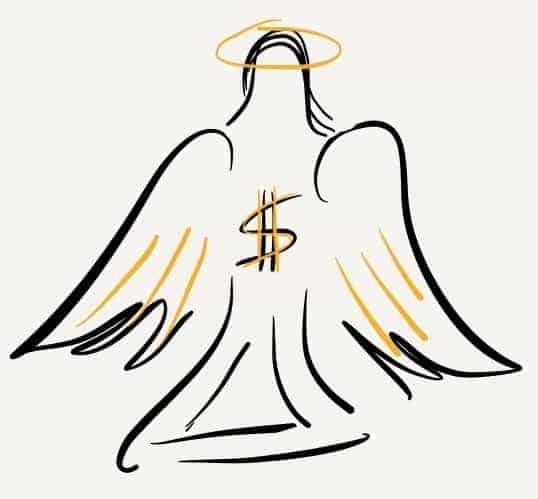 have my lawyer draft something, I'll need your decision by the end of the day and documents signed by the end of the week. The money will be in your account the same day and we can start spreading the L0ve.
L0ve laugh nervously
L0ve
We're talking to several interested parties, we'll have to think it over and get back to you.
ANGEL leaves for a flight to Hong Kong. Team L0ve look at each other in disbelief. They have no other interested parties, they have no advisers, they sign the deal.
18 months pass, the team works hard and lean. L0ve struggles but pivots and finds a way. The app is released, number 4 in the app store, new downloads accelerate but conversion is average and churn is high. Funds are low and the team need capital to improve customer acquisition and retention rates. With no word from ANGEL and tension levels rising, the team decide to meet with venture capital firms.
Act 2: The Series A    LONDON, NOVEMBER 2011
TEAM L0VE SIT AT END OF A BOARD TABLE IN A CORNER OFFICE OF TECH CAPITAL. A SENIOR PARTNER, 'VC', SITS AT THE OTHER END. IT'S THEIR FOURTH MEETING, THEY HAVE NO OTHER OFFERS ON THE TABLE. CASH IN BANK: £2,635.
VC
Well guys, I've had a hard time getting it through my partners but I believe in this idea and the sector. Above all I think your product is important to the world.
L0ve
We just wanted to say how great it is you've come back to us and taken the time to meet us again. We believe our latest K-Values show we've got exciting growth prospects.
VC
We're concerned that your numbers are stalling.
L0ve
Errr, OK. Well based on industry multiples and the Venture Capital valuation method we're confident our numbers and potential growth easily justify a £12 million pre-money valuation. We need £2 million to scale up and really deliver L0ve's potential.
A long pause.
VC
Our internal valuation method is complex and incorporates a number of qualitative and quantitative factors about your team and the product. In our view your company has a maximum pre-money valuation of £8 million in the current market.
The team look disappointed.
However we don't think you are taking enough money to execute this idea and we'd like to offer you £4 million against that £8 million pre-money valuation.
The cash strapped team look happier.
However we think recruitment will be crucial and we'd like to see a 20% option pool in there for new hires, in particular new heads of marketing and finance. We'd also like to release the money to you in tranches based around some reasonable milestones.
L0ve
Well the additional funds sound great but we'd like to think about the valuation. We're happy with the head of marketing, my girlfriend, so that might be a difficult conversation. Won't that option pool significantly dilute the shareholders going forward?.
VC
Those hires are essential and we will additionally require two board members. We have hard % ownership targets for any business we get involved in, so wiggle room on valuation will be difficult. The option pool should be set up before our round and as such won't affect our % stake, that's all standard.
L0ve
How would the offer work with the convertible loan note that our existing investor holds?
VC
What! You hadn't mentioned any convertibles previously. Who holds that?
L0ve
ANGEL, his investment got us started, he suggested a convertible loan note to avoid any issues with valuation. But it was only £500,000, 20% discount on the next round and a £2 million valuation cap if I remember right. Is that a problem?
VC looks down at his laptop, tapping at a spreadsheet.
VC
With your existing convertible and under the deal we are proposing this would be the final cap table and ownership structure.
VC:                       33.3%
ANGEL:                16.7%
Option pool:          20%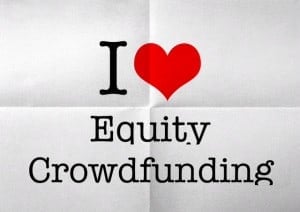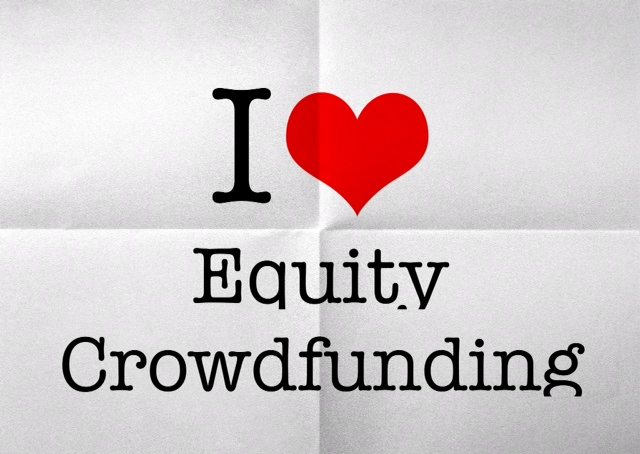 Why didn't you bring up the issue of the convertible loan earlier? The convertible and valuation cap you've given ANGEL means that we would be dealing with a significant third party.
Team L0ve say nothing, in shock that their only funding option might leave them with 30% of a company they owned outright before the meeting.
VC
We'll have to review the convertible debt agreement, but I have to tell you that our senior partners may have serious concerns and we may need to revise our valuation and offer.
The team, struggling to contain their disappointment, mutter about having competing offers they would like to compare and shuffle out dejectedly.
We hope the above dialogue and associated links  are helpful in putting some of these financial concepts into context. The valuation of a company is important, but in negotiations where ownership percentage is often the priority of investors, valuation is only part of the equation. Convertible notes, tranches and option pools are useful tools but can cause problems when misunderstood by Entrepreneurs or used aggressively by Investors. At Crowdcube we have helped fund over 150 businesses and built an investor network of around 100,000 members by offering single priced equity rounds through our clear and open process.
(Editors Note:  This fictional representation regarding some of the challenges of early stage funding was previously published on Crowdcube and was republished with Crowdcube's approval)
 ______________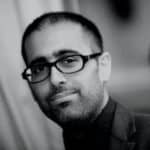 Tej Panesar

, is Senior Financial Analyst at

Crowdcube

. He is passionate about startups, innovation and finance. Tej has a banking and real estate background and studied at the London School of Economics. He loves climbing and recently completed his first half marathon with Team Crowdcube.

Sponsored Links by DQ Promote