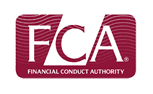 Embedded below is the published report by the Financial Conduct Authority (FCA) regarding feedback to their "Project Innovate".
Project Innovate was established to support industry innovation by  opening the FCA doors to businesses (large and small) who are developing innovative approaches that can benefit consumers in financial services markets. The FCA proposed to build an Incubator and  an Innovation Hub. The Incubator would help innovators through the authorisations process,  the Innovation Hub would engage wider FCA resources to support both regulated firms and  unregulated businesses with innovative ideas.
The FCA states that the overwhelming majority of responses have been positive to their proposals and the objectives of Project Innovate.  The document reviews the questions, input and FCA responses to a wide range of questions and issues.
[scribd id=244877131 key=key-1RYZlDeVbWY8s1OpFMqj mode=scroll]