On Thursday (October 30th), Betaworks' equity crowdfunding platform, Alphaworks, announced that Erin Glenn is set to take the role as its brand new CEO, while co-founder and former CEO, Nick Chirls, pursues another project.

According to TechCrunch, Glenn comes from four years in a CFO position at KIXEYE, where she has helped the company raise nine digit revenues. Before her time at KIXEYE, Glenn worked in investment banking with companies such as UBS and Morgan Stanley.  With her experience, she is considered an optimal candidate for the position at Alphaworks.
Glenn took the platform's blog and wrote, "Welcome to the New Alphaworks. I'm excited to be leading a fantastic and dedicated team. We have a lot of great things planned, so keep visiting as we launch new investments and features over the next few months. One thing that won't be changing: our mission, 'We're all about enabling listeners, players, diners, designers, artists, musicians, engineers, moms, dads, yes anyone who is passionate about a business to become an owner.'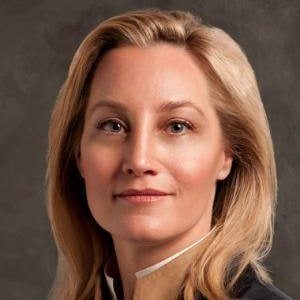 "Which means our approach is a little different. Every investment opportunity is announced by the entrepreneurs, inviting their community to become owners first. And all, meaning 100% of the opportunities on Alphaworks, are venture capital sponsored by proven seed and angel funds. I am happy to announce that Vayner/RSE, CrunchFund, BoxGroup and White Star Capital are joiningBetaworks, SV Angel and Lerer Hippeau Ventures in sponsoring companies on the platform.
"While start-up investing is always risky, and the SEC limits accessibility, working together we – investors, entrepreneurs, sponsors and Alphaworks – can build better businesses. I look forward to what we can accomplish."
As previously reported, Betaworks, a startup studio and seed stage funding group, launched Alphaworks earlier this year.  The platform was conceptualized as a distributed application and allows companies to offer investment opportunities to their own communities on their sites.