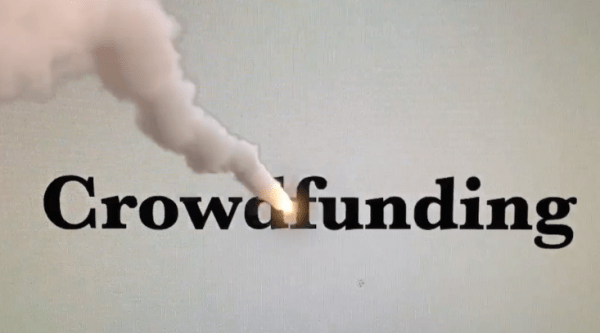 It's quite natural for people to put their self-interests above others, in an ultra competitive world.  Business leaders think: How can I get the most gain out of opportunity X, on a purely transactional basis? Top business universities preach a similar gospel, that success is correlated to the amount of advertising effort you put in.  Primetime T.V blast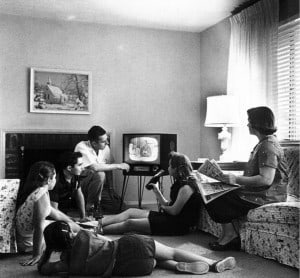 advertisement after advertisement, enticing unsuspecting people to buy things.
Prior to the advent of the Internet, this 'advertising' approach to business worked very well in the 1970s-90s with the invention of the T.V.
But today the landscape has evolved.
You can no longer blast messages through the media, spam forums or social groups, send unsolicited emails, or create third grade products and expect to see success.
Not surprisingly, the same approach is also used in crowdfunding: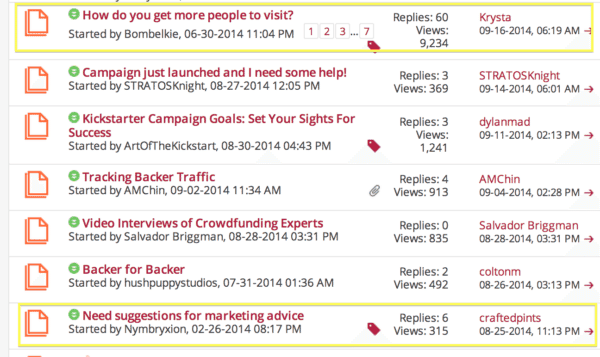 (the no. 1 question on crowdfunding forums: how to increase traffic!)
In the past year, I've advised numerous startups with their crowdfunding campaigns, and have had the opportunity to interact with various people at crowdfunding conferences.
Sadly though, I've observed that most people only equate crowdfunding success with financial success.
And if financial success is going to be your only success metric, then be prepared to have deep pockets to spend on advertising dollars for your crowdfunding campaign.
But let Seth Godin show you a better, more sustainable way.
INTRODUCING SETH GODIN..
Below, Internet marketing expert Seth Godin describes in the TED talk about a new era of business that we are stepping into.
It's business done based on helpfulness, leadership and the assembling of people behind a common idea.
I highly recommend that you watch it, as it reinforces my point that truly successful crowdfunding campaigns are really about building community first, not the money.
The central theme behind Seth Godin's talk, is the concept of tribes.
Seth describes how tribes are all about leaders championing ideas, and connecting people to these ideas.
Where it was once previously difficult, today with just a few clicks, you can find almost anyone around the world with similar niche interests as you.
Like spear-fishing? Just google for spear-fishing forums and instantly, you've found your tribe.
Whether you're a Londoner, or a tribal native living in Ecuador, the Internet has truly given people the power to find and connect with each other.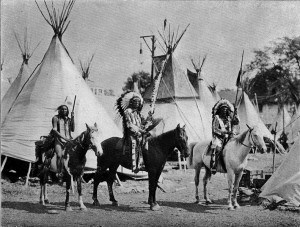 Here's some excerpts from his talk if you're lazy to watch the video:
"Turns out that it's tribes, not money or factories, that can change our world, that can change politics, and that can align large numbers of people – Not because you force them to behave a certain way, but because they wanted to connect. What entrepreneurs do for a living now is find something worth changing. They then assemble tribes that assemble tribes that spread the idea and soon it becomes a movement.
The great thing about assembling a tribe around your product or mission is that you don't need everyone. Kevin Kelly, in his famous blog post, 1000 true fans describes how you just need 1,000 true fans that love your vision/product and are a part of your tribe.
"A creator, such as an artist, musician, photographer, craftsperson, performer, animator, designer, videomaker, or author – in other words, anyone producing works of art – needs to acquire only 1,000 True Fans to make a living.
A True Fan is defined as someone who will purchase anything and everything you produce. They will drive 200 miles to see you sing. They will buy the super deluxe re-issued hi-res box set of your stuff even though they have the low-res version. They have a Google Alert set for your name. They bookmark the eBay page where your out-of-print editions show up. They come to your openings. They have you sign their copies. They buy the t-shirt, and the mug, and the hat. They can't wait till you issue your next work. They are true fans." – Kevin Kelly." Most of leadership is finding a group that is disconnected, but already has a yearning. Tell a story. Connect a tribe. Lead a movement. Make a change."
And it is on the same foundation of building an engaged tribe around your campaign, that you maximise your chances of success.
Read on to find out how you can attract your tribe to you.
THE 3 STEP STRATEGY TO ATTRACTING YOUR TRIBE
Step 1. What's Your Story?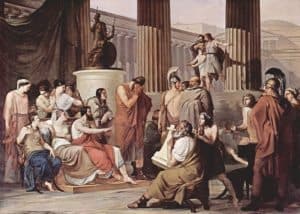 From the times of antiquity up till today, ancient communities such as the Jewish people have managed to keep intact their distinct customs and cultures.
Even when they were on the brink of near-extinction, like the Holocaust.
How was that possible?
That's because these communities are bonded by stories, passed down through the generations.
Deep within everyone is a need to be identified with something greater than our mortal beings, and stories give people that sense of meaning and connection.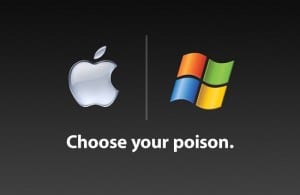 That's why people love to hear stories.
It is why you also see people passionately vouching for Microsoft vs Apple products, and vice-versa.
It's important to talk about stories here because at the end of the day, your tribe is really not looking for your product
But they are seeking for connections with each other.
And if you can help make those connections happen for them (through your story), your tribe will start getting attracted to you, and the Kickstarter pledges will roll in as a by-product.
Let me show you two very good examples:
'The Friendly Twist' 
Coca-Cola does a very good job telling stories.
Not just any other story, but stories that sell.
I really like this video they made:
Do you see how creatively Coca-Cola uses 'The Friendly Twist' story to sell Coke to freshmen?
They know that on the first day of school, it's not uncommon to see shy freshmen sitting around on campus and not talking to each other.
Deep down, every single one of them is nervously waiting for another person to initiate a conversation.
But Coca-cola found a good excuse to get these shy ones talking to each other.
They came up with a unique Coke bottle that cannot be opened on your own, unless you pair up with someone else with another bottle to twist the cap open.
This is smart story-telling at its finest, and definitely helped them gain new Cola tribe members. Simply brilliant!
This goes to show that Coca-Cola helped facilitate new connections for these shy freshmen, and as a result, they got the sales in return.
'One-For-One Shoes'
TOMS is another company that has built its entire shoe business on an altrustic, but simple promise:
"TOMS gives new shoes to children in need. One for One"
I first heard about TOMS shoes one day when a friend of mine wore a pair to school.
Being ignorant of TOMS's story at first, I really found there to be really nothing special about those shoes.
But after my friend explained the story of how for every shoe purchased, TOMS gives a child in a developing country who cannot afford it, an amazing thing happened.
I started desiring for a pair of TOMS!
Now I know why TOMS is so popular; it appeals to an emerging generation of millenials like me who are increasingly becoming more social and civic conscious.
And that's how TOMS Shoes attracted its own tribe.
So what's your story?
Step 2. Assemble Your Tribe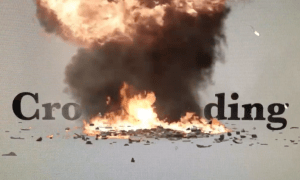 Stop right here.
If you've not taken action yet to compose your story in point #1 , the rest of this section will be of little help.
Actually, that is a big reason why many crowdfunding campaigns fail.
Yes, you read it right.
Before they even learn to walk, they want to fly.
You can create the most revolutionary product, strategies, do all the right marketing things, and heck, even engage Winfrey Oprah to do some celebrity endorsement for your crowdfunding campaign (if you have deep pockets).
Sure you'll make some sales, maybe even make enough to achieve your funding goal.
But if you do not have a compelling story, you attract weak, or even the wrong tribe members in the long run.
Remember, Seth Godin defined a tribe member as a True Fan.
A True Fan is someone who will purchase anything and everything you produce, even if that means driving 200 miles just to see you sing.
But I know that doesn't describe you.
So now armed & equipped with your (good) story, let's look at how you can assemble your tribe together.
Recruit your tribe members where they hang out
Long ago in the ancient Middle East, guys who were looking for prospective, future wives would often hang out at the common town well in the evening.
That's because the evenings were the time of the day when the unmarried girls in the village would come out to draw water for their families and livestock.
And what better place to chat up a girl, then when she was drawing water?
You can begin by asking the following questions: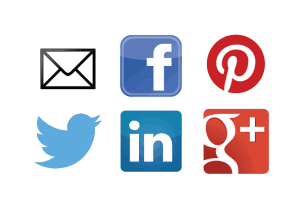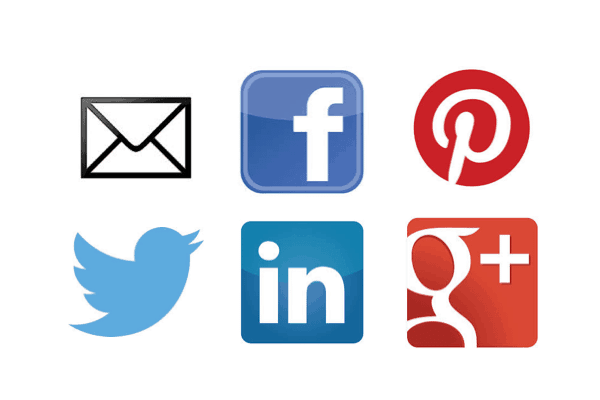 Which online sites do my audience often read?
What search terms do they use?
Which social media sites do they hang out at?
At the very least, you should at least join all relevant Facebook, LinkedIn, Twitter and Google+ communities of your target audience.
Also explore related forums that they hang out in.
Success Story: Heat Seek NYC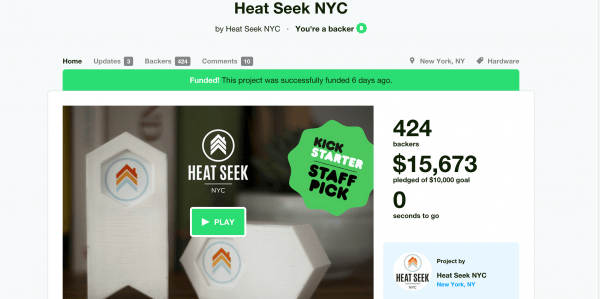 Tom, Jarryd, and William of Heat Seek NYC successfully concluded their Kickstarter campaign with $15,673 raised.
Their inspiring cause: helping thousands of New Yorkers with no heat at home, keep the heat on in winter.
With more than 200,000 complaints about lack of heat in New York City every year,
The team developed an Internet connected thermomether that measures the temperature in New Yorkers apartments.
They had a compelling story, and an impressive product.
But what was even more impressive was the tribe they managed to put together.
Their tribe were made up of civic-minded people who had a vested interest in keeping New York city warm.
Who were their tribe members:
New Yorkers who suffered from not having heat at home
Friends of these victims.
Students and Faculty in the Flatiron School
NYC tenant advocacy organizations such as the Urban Justice Center, CASA and UHAB (Urban Homesteading Assistance Board).
NYC BigApps audience
Communicate, and over communicate to your tribe
Running a Kickstarter campaign is like hosting a party at your home.
You know things are going well, when your guests start having conversations among one another without you talking.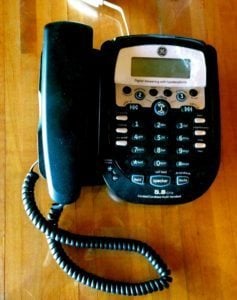 Conversely, you also know how awkward it feels when you're the only one doing all the talking.
So it's your responsibility as the host to think about how you can foster conversation between the guests.
In the same way, you have to think about how you can get your tribe to communicate with each other, except that its all done online (sorry, there's no pizzas or drinks)
Here are some ways to do it:
Encourage your newfound tribe to comment on your campaign page when it goes live (make sure you respond promptly!)
Update your email list at least once a week prior to launch.
Engage them on Twitter and Facebook.
In a nutshell, the more you communicate, the bigger your tribe grows.
Step 3. Empower Your Tribe To Share Your Story
Great Story…checked!
Assemble Tribe….checked!
Now the last, but not least important step is to empower your tribe to share your story, as easily as possible.
Back to TOMS Shoes..
The amazing thing about TOMS is that its story of giving poor children a pair of shoes for every TOMS bought, goes EVERYWHERE its wearers walk.
Literally.
A typical scenario would play out like this:
You bump into a long lost friend who happens to wear a pair of TOMS
You notice that she's wearing that nice looking shoe, and so you ask where did she buy it from.
She tells you its bought from TOMS and tells you the story of how it came about.
And BAM! Just like that, the story of TOMS has just been evangelised to you (and another potential member added to the TOMS tribe)
Here are two methods that you can apply:
Leverage landing pages to easily spark social sharing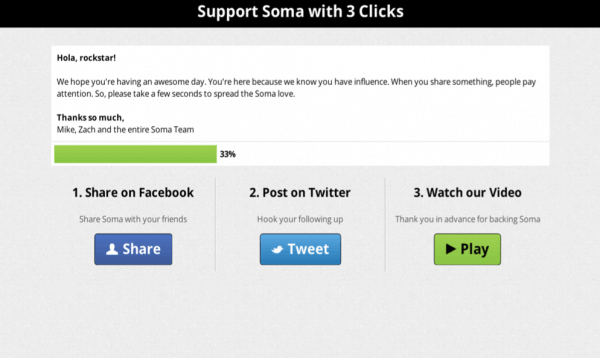 (The SOMA campaign made good use of this landing page)
You can use the landing page method to empower your tribe members to send people to custom-built landing pages for your Kickstarter launch (rather than to the Kickstarter page directly)
There are two reasons why this approach is better:
Most campaigns ask for too many things on their Kickstarter page ("Back us! Tweet! Like us on Facebook! Email friends!), which often results in people doing nothing at all.
Or they ask for just one thing, which people do, but miss out on other actions their friends might do if asked the right way.
This is how the landing page method works:
You ask your tribe members to send the landing page link to their friends.
Their friends will click just one link, which has 3 ways to help!(refer to SOMA example)
Then, when they return to their email, you have a subsequent ask, which is to forward the email to others.
This method is easy, and it's simple because you are asking them to do just one thing at a time, typically just to click something.
If you would like to see the actual SOMA landing page: http://www.somawater.co/ksshare/
And here's the link to their open source code: http://www.github.com/somawater
Encourage them to share your product pictures
Nothing spells 'SOCIAL PROOF' more than happy tribe members who use your product, and then share photos of it on their social networks.
Most people tend to be hesitant to make online purchases, much less pledge to a crowdfunded product they don't even know of.
But when they see images of their friends using your product, the trust barrier dramatically decreases.
Just be sure to ask your tribe to post their pictures on your company's social media channels.
SO TO RECAP:
Tribes= championing ideas + connecting people to the idea.
You champion ideas by crafting a vision(your story) around your product.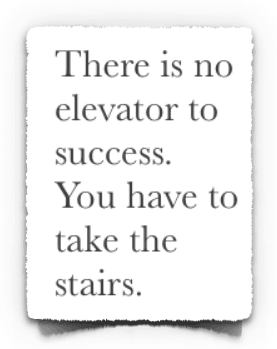 You then connect people to the idea by recruiting your tribe where they hang out, communicating often with them, and making it as easy as possible for them to share your story.
This is the great secret of how great companies like Apple, Microsoft and TOMS Shoes have been able to sustain success year after year.
And the same strategy can be applied to your crowdfunding campaign too.
So go forth, find your vision, and attract your tribe. For further reading, consider getting Seth's Godin's book: Tribes, We Need You To Lead Us
Do you see how easy it is for TOMS tribe members to share its story, simply by wearing a pair?
In the same way, you'll want to make it as simple and easy as possible for your crowdfunding tribe members to share your story.
Good luck!
_______________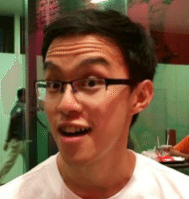 Johnathan Leow is a crowdfunding advisor based  in Singapore. He is also the creator of the 'The Crowdfunded! Kit For Startups'. After running a successful Indiegogo project, he now enjoys helping startups launch better crowdfunding campaigns. Learn more from his blog at johnathanleow.com.

Sponsored Links by DQ Promote