Dubai-based Beehive officially launched the region's first peer-to-peer (P2P) online lending platform today, offering a new funding alternative for small to medium sized enterprises (SMEs).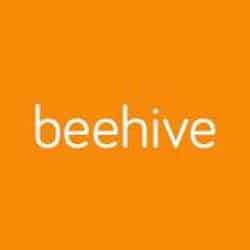 Beehive's online platform is easy to use and offers a marketplace that directly connects established businesses with smart investors so that SMEs get faster access to lower cost finance and investors get better returns and manage risk by diversifying their investments. Peer-to-peer lending, which is based on crowdfunding principles, enables Beehive to reduce operating costs and streamline processes to minimise the cost and complexity versus conventional finance routes.
Rick Pudner the former Group CEO of Emirates NBD, has moved into the P2P finance industry after 33 years in the commercial banking industry. As chairman of newly launched Beehive, he is part of a team who are set to transform lending in the UAE by offering SMEs faster access to lower cost finance and investors better returns and diversified risk.
Pudner stated,"I'm very excited to be part of Beehive and as an alternative finance platform I think it will bring significant benefits to SMEs, investors and the region itself. Presently, a major stumbling block for businesses with growth aspirations is gaining access to credit, as banks generally reject between 50-70% of SME loan applications. SMEs represent 90% of total businesses in the UAE but account for just 4% of bank loans. Through Beehive, we have created an innovative online platform that directly connects investors and creditworthy businesses creating mutually beneficial partnerships for growth."
Beehive's online marketplace facilitates flexible funding for established businesses seeking investment between AED100,000 and AED500,000. Individual investors can invest from as little as AED100 and bid to lend money, choosing how much they will lend and at the interest rate. Beehive then facilitates the loan agreement between the business and investors, charging a small percentage fee of the loan amount. The business receives funding typically in around 7 days and investors receive monthly repayments at target rates of between 8% and 12%.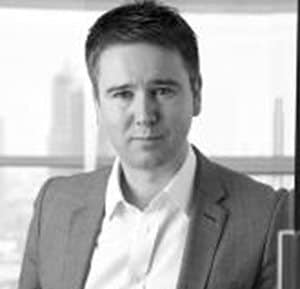 Founder and CEO of Beehive, Craig Moore stated, "Transparency is key to our offering. At Beehive, we are giving individual investors the opportunity to directly support regional SMEs, driving economic growth and employment. We are confident we have created a platform that offers a real alternative to the traditional debt markets and better value to both sides of the lending transaction."

As banks focus on lending to larger companies, the International Finance Corporation (IFC) estimates the current SME funding gap in MENA to be approximately $260 billion. With the current drive to achieve SME policy targets, Beehive's market offering in the UAE will help support the growth and development of the 300,000 plus SME businesses located here.

Peer-to-Peer lending, also known as marketplace lending, is estimated to be almost $9bn globally in 2014 and is forecast to deliver $1 trillion by 2025. It is an increasingly popular form of crowdfunding that is changing the way that SMEs borrow capital and the way in which investors manage risk and return.

 "The UAE has the potential to benefit enormously from this asset class where businesses have faster access to lower cost finance and smarter investors earn higher returns on their money, all in a tried and tested concept used around the world. We are extremely excited to be the pioneers in the UAE and are delighted to be rolling out a competitive and technologically advanced lending platform to this market," added Moore.

Have a crowdfunding offering you'd like to share? Submit an offering for consideration using our Submit a Tip form and we may share it on our site!

Sponsored