Alphaworks, the sister platform to well known NYC accelerator and "startup studio" Betaworks, recently launched their 4th equity crowdfunding campaign to the world.  Following in the footsteps of Giphy, Quibb and See|Me, Gimlet easily raised the $200,000 that was available for the public (accredited) investors.  The $200K was to top off an already $1 million in funding that came from angel and seed type investors.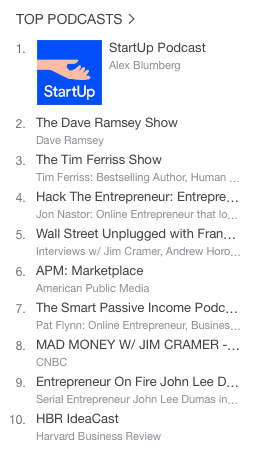 Gimlet is a company that produces high quality audio podcasts.  In a media landscape swamped by content, Gimlet has swiftly differentiated their product and jumped to the top (at least for business shows) of the iTunes ranks.  It probably helped that Alex Blumberg, part of the magic behind This American Life and Planet Money, was the co-founder of this production.
Gimlet has mapped out a course to launch 8 new shows over the next three years.  The topics are expected to cover a wide variety of subject matter so probably not just Startup stories.  Reportedly the young media group has captured a loyal group of 125,000 – and if they keep the 5 stars, expect them to get many more.
Apparently Alex has developed an interesting technique to juice new revenue streams.  While covering the economy he devised an "editorial-ecommerce experiment" that registered about $600,000 in merchandise in a short 2 week time span.  So not too bad.  And if you did not know it,  advertising on successful podcasts can generate a hefty CPM or cost per thousand between $20 to $45.  Compare that to traditional stick radio and the low rate for avails, then add in the low cost to produce a Podcast versus broadcast, and you will understand.  While there may still be some life left for the AM/FM crew – a growing number of people stream on demand content swayed by the quality and variety of topics (count this author as one of the converted too).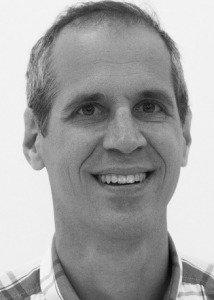 Alex is joined by co-conspirator Matt Lieber as co-founder.  He was previously a consultant at the Boston Consulting Group but he has a background in creating podcasts too.
Alphaworks was launched by Betaworks back in February of this year. Taking advantage of recently enacted Title II of the JOBS Act, Alphaworks launched their first investment crowdfunding offer with See|Me.  48 hours later it was fully funded.  So if you want to get in on the next investment opportunity, don't blink and be prepared to invest quickly.
Have a crowdfunding offering you'd like to share? Submit an offering for consideration using our Submit a Tip form and we may share it on our site!