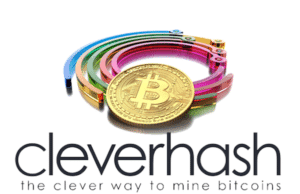 Exciting developments are abound at Cleverhash Technologies, which has been dubbed as the "mining company for the people" – with a dynamic new partnership and a wealth of special offers and new products for avid miners to enjoy.
After making history last month with the world's first cryptographic coin made by a hardware manufacturer, Cleverhash have partnered with Open-Silicon, a world-leading ASIC chip design company, to produce the world's first, X-Series ASIC – the 'Triple-X'. Capable of mining X15, X13 and X11 algorithm-based crypto-currencies, the liquid-cooled ASICs will have a blazing hash-rate potential and are on track to be the most complex cryptographic chip designed to-date.
A spokesman for Cleverhash stated, "We're thrilled to be making a contribution of this size to the crypto-currency community. Our working partnership with Open-Silicon has resulted in us being able to offer our users one of the most sophisticated cryptographic chips on the planet, as well as a whole manner of beneficial products and services that will re-shape the current industry's model.

"From special offers on our Hash coin to our decentralized cloud feature, we've made sure that the Cleverhash community gets more, something they can build on.  Exclusivity is very important us, and our main goal is to protect our customer's interests long-term."
As if unleashing one of the most cutting-edge chips ever designed for crypto-currency miners wasn't enough, Cleverhash focused on changing the game by providing the crypto-community with products and services that empower the end user. The company is putting raw computational strength in the hands of its customers with the limited production of the Aurora – named after the Northern Lights and the inherent 'wow' factor it provides – it will produce an incredible 1,800mh's with an estimated power draw of just 750 watts. Electricity consumption is down 98%, and the price is 90% cheaper than standard GPU technology, priced at just 7,499 HASH tokens.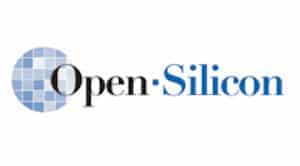 Every single one of Cleverhash's customers will gain exclusive access to "Satoshi's Cloud," a decentralized cloud mining platform that allows users to buy, sell or host hash-rate on a p2p network. Cleverhash is helping to build the foundation for the decentralized platform by including a 'Cloud Chip' in every Sonic & Aurora unit that is purchased, and with 'Clever Host' and 'Clever Cloud' features, the crypto-currency experts have put miners firmly in the driving seat when it comes to managing their output.

Cleverhash coin holders will also benefit from a number of exclusive benefits.  Each coin is currently being pre-sold for .50 cents and has redeemable value with Cleverhash of $1 for products and services. Anyone found to hold 1% of the total HASH tokens will receive signature miner, while holding 5% of the total tokens gives incredible, unprecedented access to the company brainstorm events – giving dedicated users the chance to have a say on the future development of Cleverhash.

10% of the tokens will see a user given special distributor rights, and anyone who holds 25% of the total tokens will receive all of the benefits listed, as well as an all-inclusive trip to meet the Cleverhash team in person. It's just one of the many ways the Cleverhash team give back to their users and reinforce their reputation as a facilitator of real, forward-thinking progress within the community.

Sponsored Links by DQ Promote