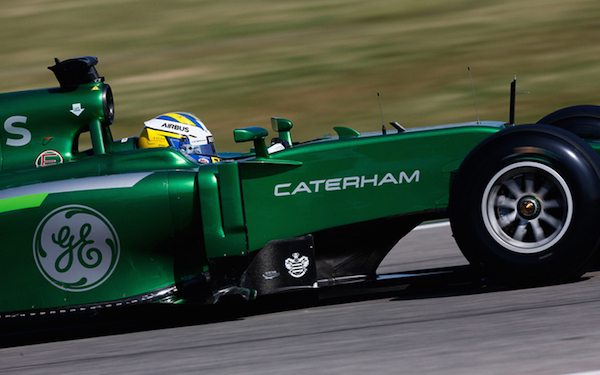 Last Friday (November 14th), Caterham F1 announced the exciting new that it will making its way to the Abu Dhabi Grand Prix this upcoming Saturday (November 22nd) all thanks to its 7-day crowdfunding campaign on Crowdcube, raising £2m of the £2.35m target. Unfortunately, during the same day, the racing team announced it has also sent out redundancy letters to its backroom staff members.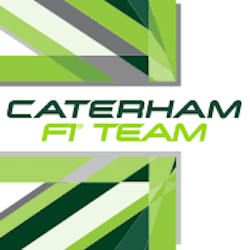 According to the Guardian, administrator from Smith & Williamson, Finbarr O'Connell, told the Observer, "It is a crazy situation but the most ironic thing is that the majority of the team were pressing me to make them redundant so their redundancy claim forms could be up and running while I try to sell the team. If I sell the team, they will be re-employed by the purchaser and those claim forms will effectively be ripped up."
Although O'Connell gave a little hope for the backroom employees, Caterham's senior aerodynamicist, Jim McManus, noted, "It is dismaying to see the amount of publicity surrounding the success of the crowdfunding on the same that the entire workforce was made redundant while owned seven weeks' salary. The cynic in me would suggest that the two are not unrelated, and the good news was served as a convenient opportunity to bury the bad news. Some actively indicated that they did not want to be made redundant."
The media outlet shared that the team worked for the Malaysian company 1MRT, which was set up by former owner Tony Ferandes. The sister company, Caterham Sports Limited, owned the building, in Leafield Oxfordshire, along with all equipment. Explaining why he issued the letters on the same day as the crowdfunding news, O'Connell revealed, "I could not issue redundancy letters until Friday because it was only then that I was appointed administrator to the 1MRT."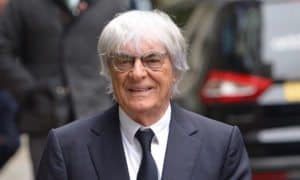 Meanwhile, Caterham's crowdfunding approach hasn't exactly been well received in the racing sport. As previously reported, Forumla One's chief executive, Bernie Ecclestone, notably stated he considered the crowdfunding campaign as a "disaster" for the sport's image. During an interview at the Brazilian Grand Prix, Ecclestone revealed, "We don't want begging bowls. If people can't afford to be in Formula One, they have to find something else to do."
Lotus owner, Gérard Lopez shared, "It's a one-off [the crowdfunding] and I think it's sad. If you think about what it's being used fur. Formula One, which is a $1.6 billion business, and distributes over $900 million, and we're being asked if crowdfunding is a good idea to bring a team back. Seriously? Then it's even more disastrous than I think it is, in terms of ethics."
Deputy team principal of Force India, Bob Fernley, said, "It's never been an issue of money or the begging bowl. It's about an equitable distribution of the money. The idea we spend more than we get in is nonsense. All we are saying is if you want to have a competitive sport, it has to be equitable and sustainable.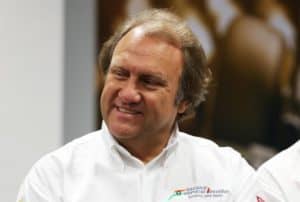 "What we are seeing is short-termism for profit. Simply, how much money can we generate for the shareholders. End of story. Sell if off, and the consequences they don't care about, because we walk away from it. They've got the money in. It's someone else's problem. And the fans? Irrelevant."
In regards to his comment about the sport preferring to cater for rich over-70s than the younger generation, Ecclestone then added, "Young kids will see the Rolex brand but are they going to go and buy one? They can't afford it. Or our other sponsor UBS – these kids don't care about banking. They haven't got enough money to put in the bloody banks anyway. I'd rather get to the 70-year-old guy who's got plenty of cash."
Have a crowdfunding offering you'd like to share? Submit an offering for consideration using our Submit a Tip form and we may share it on our site!