In a public release Formax has announced a new "trading community" that seeks to become a "one stop shop" individual trading platform.  Formax states it has collaborated with 6 securities firms in China that aggregates various asset classes including peer to peer lending.  China is currently the largest P2P lending market in the world.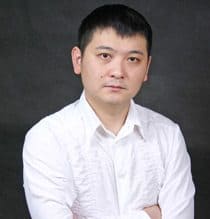 "JRQ is an unique financial trading platform, established through mobile Internet and Internet technologies by Formax. Operated by its wholly-owned subsidiary Formax Shenzhen, Formax JRQ targets to become the largest individual online financial trading community in China, and now extends its reach to the global market," said Bill Wang, Founder and Chairman of Formax Group Limited.
The first group of services include "Forbag, Forex Trading Copymaster, Peer-to-Peer connections and overseas private equity". Formax states it also puts "Peer-to-peer" networking as the core intermediary within Formax financial ecosystem, exploring and integrating various financial instruments forming dedicated debt financing models, forming a closed-loop control system in managing financial risks.

The collaboration with licensed securities trading firms in the Chinese mainland is said to counter ongoing issues with fraud in the sector.  Tang Ning, CEO and founder of CreditEase, is quoted saying "Formax gathers leading traders and Internet technology experts from the Chinese mainland, and perfectly integrates financial and Internet technologies together to offer the service".
Formax states it intends on extending its reach through seven wholly-owned subsidiaries covering the United Kingdom, New Zealand, Hong Kong, China, India, Thailand and Vietnam across the globe. Formax claims it has already obtained licenses from different global jurisdictions for its five branches in the Chinese mainland. Formax also states it has raised early stage funding via IDG Capital Partners, Credit Ease and Fosun.
Formax lists CreditEase, IDG Capital Partners, SVB, Citibank and LMAX Exchange as partners on their home page.