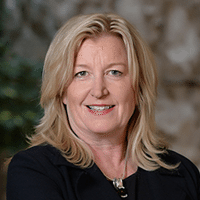 SeedUps, one of the early equity crowdfunding platforms to set up shop in Canada, has recently published some interesting insight into its first few months of operation. Seedups was founded in 2014 by Sandi Gilbert, a well known investment crowdfunding advocate and co-founder of the Equity Crowdfunding Alliance of Canada.  She is also COO of ECN Capital – a partner company of SeedUps.
Sandi envisions SeedUps as a marketplace where retail investors and "sophisticated" types may join together in backing promising young companies.  The young site targets the funding gap for SMEs in seeking early stage capital in the range of $250,000 to $2 million.  Without going into the regulatory details, equity crowdfunding is legal in Canada with certain restrictions.  If you would like to read more about the status of rules in Canada you may go here.
She states that since launch the company has attracted interest from 150 companies with the majority looking at funding rounds of $500,000 or less.  Most interest has been in BC and then Alberta and Ontario.  The single biggest sector is technology at over 30%.
The platform has captured 900 registered investors to date with 50% being certified as "eligible and accredited investors".  Alberta represents 60% with Ontario and BC at 20% and 14% each.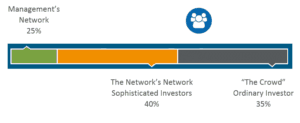 SeedUps segments investors being either; Management's network, Network's network or the crowd.  In their experience the "first investors are key to a successful capital raise".  This is typical herd mentality that is exemplified in VC funding today.  The seal of approval of one or several opinion makers can make or break the funding round.
So how much are registered investors pitching into these young companies?  To date SeedUps states they have had participation from $1000 and up to $25,000 with the average standing at $4200.
Granted these are still very early formative years of this new approach to capital formation.  The industry, along with funding platforms, will adapt and grow as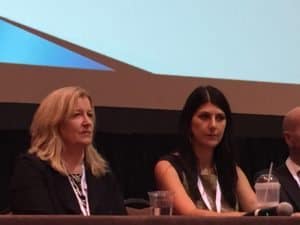 experience generates wisdom.
Sandi closes her retrospective stating;
"We want to help Canada's young companies raise capital and democratize the private capital markets to include ordinary investors who want to invest in companies they believe in or have a product or service they believe would make their friends and families' life better. By my calculation, if just 1% of those individuals invested relatively small amounts into Canadian start-ups; that could translate into $1.5 billion in new capital for the very companies that will add jobs, grow their businesses and have a chance to become the next Big Thing!"
Sponsored Links by DQ Promote