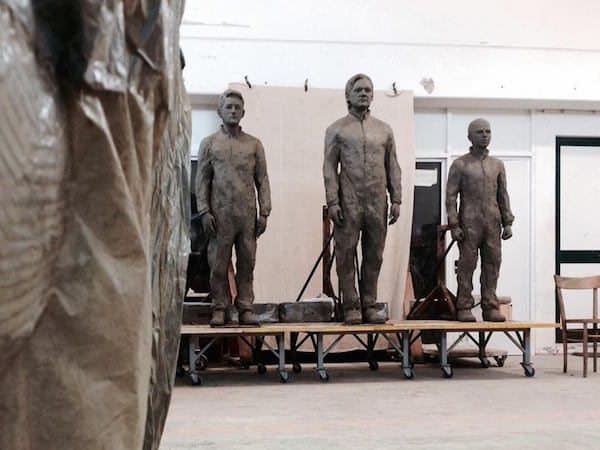 Well, this is a first. Earlier this week, British journalist Vaughan Smith has hit Kickstarter to raise £100,000 so that he may build life-like statues of WikiLeaks Founder Julian Assange along with Chelsea Manning and Edward Snowden. These statues are known as being part of the "Monument to Courage."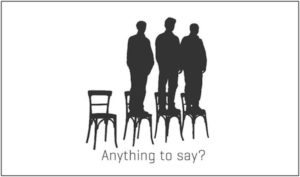 Assange, who is currently living in the Ecuadorian Embassy in Knightsbridge to avoid being imprisonment, stayed with Smith after his bail in 2010. He is currently wanted in Sweden over sexual offense allegations. He ultimately fears that if he lives the protection of the embassy he will be extradited to the U.S. due to his organization publishing classified and military documents.
The campaign's description reads, "We need your help to make a Monument to Courage. There is no room for compromise today and art is called upon to make choices and show a direction. We want to create a life-size bronze statue of Assange, Manning and Snowden standing on three chairs with an empty fourth chair next to them. It is not a simple homage to individuals, but to courage and to the importance of freedom of speech and information.
"This is the reason for the empty chair. Each of us can climb onto it, however uncomfortable and vulnerable, and change our point of view. The work of art will travel from country to country and offer the opportunity for us  to hear each other out and think. To be free, we need to be courageous. And courage is contagious."
Explaining the purpose for the campaign, Smith told The Independent, "I got excited by it because I thought it was some art that suggested, rather appropriately, that these whistleblowers were our true friends rather than the politicians who present to be."

"If you look at the statues we do have, they're mostly of people who've done various things during our past in conflict and killed rather a lot of people. I think it's refreshing to have a statues that's perhaps owned by the public a little bit more."
Smith also revealed to the media outlet that most of the 100,000 for the project will go towards transporting the artwork around the world and that no one is being paid to take part in the project. The rest of the funds will go towards the statue's creation in a Pietrasanta, Tuscany foundry.
Set to close on January 1st, the project's campaign has raised £19,990.
___________________________________________________
Have a crowdfunding offering you'd like to share? Submit an offering for consideration using our Submit a Tip form and we may share it on our site!