Earlier this year, 20-year-old San Diego resident, Taylor Beck, launched a crowdfunding campaign on Kickstarter to raise a mere $2,000 for his new tutorial called Le arn iPhone App Development. Not only did the project surpassed its initial goal super quickly, it reached well over $54,000 thanks to nearly 660 backers.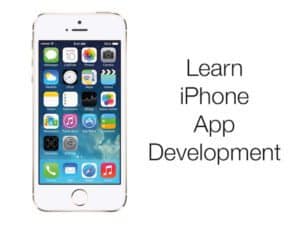 This online video course was supposed to help others learn how to create iPhone apps from scratch. Beck stated during the campaign's promo video, "If you've ever had any ideas for apps where you just weren't sure how to start creating them, then this is the course for you. It's really changed my life so far, and I really believe it can change yours too."
He also shared in the project's description, "The world of iPhone app development is more massive than ever, and it's continuing to grow exponentially! There are so many opportunities now that make learning to develop apps a super exciting prospect."
Seemed like a perfect way to learn the ins and outs of iPhone apps. Unfortunately, Beck never delivered on his tutorial promises, and now hundreds of his campaign backers are demanding their money back… if they can find him. According to backers, Beck stopped responding to questions concerning the campaign in August, when the tutorial was supposed to be released, and no one has been able to reach him.
Although Beck is unreachable, one backer stated, "Two of my friends got their refunds back by calling his parents and emailing them nonstop. I think that is the only way left… Taylor doesn't want to make his mama upset."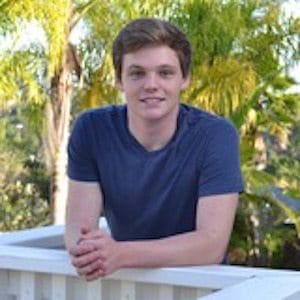 Another backer noted, "Hoping Kickstarter would shine some light on the scam, another backer noted, "I have email Kickstarter support to see if they can help. Any ideas on how we can get our money back. Surely Kickstarter as an organization can give us some sort of credit to pledge another project something of the sort."

During a recent interview with NBC San Diego, John Young, who pledged $99 towards the campaign, shared, "He kept delaying the release of the programming course, and finally at the end of August, he just stopped talking to anybody. [Beck's] only 19 or 20 years old, so it's a shame for someone with his talent to start off his life this way, basically deceiving people and taking their money. It doesn't speak well for his future."

The media outlet also interview SDSU Business Law Professor, Seth Kaplowitz, who revealed that Beck may be facing criminal and civil action lawsuits. "I think it's sad first of all. This young man has gotten himself into a little bit of trouble. He has both civil and criminal charges that could be filed against him, depending on what the individuals involved feel like doing.

"The big thing here is what his intent was. Was his intent to create this Kickstarter campaign with the thought of never producing anything or absconding with the funds? Or, did he have really good intentions and somewhere along the line, he got derailed?"

Whatever the case may be, hopefully the campaign's backers will receive some answers in the near future.

Have a crowdfunding offering you'd like to share? Submit an offering for consideration using our Submit a Tip form and we may share it on our site!

Sponsored Links by DQ Promote