VibeWrite, the digital pen that independently recognizes handwriting and in conjunction with a vast number of  applications and Seedmatch over  €560K during the course of its campaign announced the opening of insolvency proceedings for the VibeWrite UG  experience (limited). "As with past bankruptcies, we will post here on the blog with the Managing Director Falk Wolsky an interview about the background and the current situation," stated Seedmatch.  Addressing some comments and criticism, Seedmatch noted the import of investment evaluation from its platform's general risk warnings:
"Before any investment critical analyze the investment offer.  Seedmatch only offers a pre-selection of startups based on the Investment focus according to certain formal criteria. Only the startups are responsible for the content presented;  Seedmatch is not responsible for their accuracy and completeness. The economic developments of startups is no way influenced by Seedmatch: Seedmatch does not examine whether and to what extent an investment in the startup makes economic sense. This assessment and the decision for an investment to meet independently and responsibly. "
Seedmatch continued: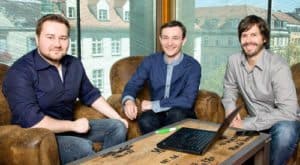 "We would also like to point out that even an examination, in whatever form, experience has shown can also have very little significance for the economic success of a startup. Such success is determinedly unpredictable, as both internal and external factors, anticipate the founding team itself. In particular, if an evaluation takes place in a very early phase of the company, the results of this test can never guarantee the success of a startup investments. Therefore, it is important to us that investors review their risk accurately and adopt a very deliberate decision by examining the investment proposal submitted to them, as a business angel would do. We provide the users of our platform the corresponding framework – including in the form of the dialog area for exchange with the founding team during the funded."
The startup was led by the inventor and CEO Falk Wolsky and Co-Founder Daniel Kaesmacher and CSQO Alexander Hanke. For further details, please click here to access Seedmatch's blog.