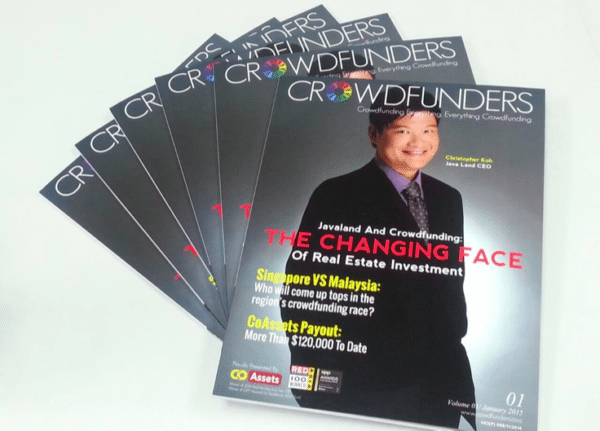 Southeast Asia's first real estate crowdfunding platform CoAssets has said they intend on launching a print publication covering the crowdfunding space.  Crowdfunders is expected to see its first publication in January and will be available in all major Singapore bookstores.
Getty Goh, co-founder and CEO of CoAssets was quoted on the forthcoming publication;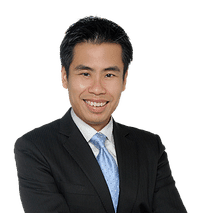 "We are excited to launch CrowdFunders as this magazine augments our suite of existing online and offline marketing channels. In terms of online marketing, we have close working relationships with some of the prominent online news portals. When it comes to offline marketing, we organise annual events like Expo for Property Investing and Crowdfunding (EPIC). With CrowdFunders as an additional channel, we believe that we are able to provide businesses with even greater value through our comprehensive range of services."

"Some may find it strange that we are launching a hardcopy magazine, as it does not sit squarely into the online crowdfunding business model. When you talk about crowdfunding, most people will use digital marketing as a means of getting the word out. While online marketing is definitely important, we believe that it is akin to preaching to the converted. Hence, we wanted to launch a hardcopy magazine to reach out to the mainstream audience, who may not understand crowdfunding, and to let them know more about the topic as well as the potential it holds," added Mr Goh.


Crowdfunders is a collaboration between CoAssets and Property Media, the publisher of Homebuyers, a Singapore-based real estate magazine. Dovetailing on Homebuyers, more than 20,000 copies of Crowdfunders will be distributed across the region, including countries like Malaysia, Hong Kong and China.
Dr Seh Huan Kiat, Chief Technical Offer and co-founder of CoAssets explained the print publication's approach;
"Although CoAssets is currently more focused on real estate crowdfunding, CrowdFunders will cover news and commentaries beyond the property segment to include other types of crowdfunding – such as product-, donation-, equity-crowdfunding as well as peer-to-peer lending news. Apart from crowdfunding news, we also want to give businesses and projects listed on CoAssets greater market exposure. For example, Javaland Pte Ltd, a Singapore based property developer, was one of the companies featured in our inaugural issue. They recently listed a deal on CoAssets and we wanted to add value by featuring them on the magazine. Based on our past experiences, such media coverage is beneficial in creating awareness for the project, which in turn helps with the crowdfunding endeavour. We understand this is a service that many crowdfunding sites do not provide and it is an advantage that sets CoAssets apart from the rest."
CoAssets has successfully funded approximately S $ 36 million (US $ 28 million) since the crowdfunding platform launched.

Sponsored Links by DQ Promote