Scott Sanborn, Lending Club COO & CMO, Becomes First Independent Director for CircleUp Crowdfunding Platform.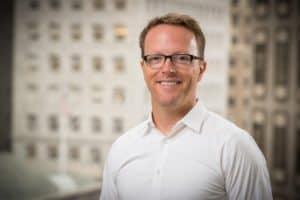 Investment crowdfunding platform CircleUp, has announced that Scott Sanborn has joined the company's board of directors the first independent director for the company. Sanborn will continue his leadership role as chief operating officer and chief marketing officer at Lending Club (NYSE: LC), a peer to peer lending company that recently completed its high profile IPO. Sanborn joined Lending Club in 2010 as CMO and was promoted to COO in 2013.  Before joining Lending Club, Sanborn was the Chief Marketing and Revenue Officer for eHealthInsurance, a publicly traded ecommerce company.
According to CircleUp the announcement follows a year of significant growth at CircleUp, with more than $100M currently available for investment on the platform.
"CircleUp has established itself as the clear leader in the online private equity landscape, with a disciplined approach to helping investors find quality opportunities," said Sanborn. "Making growth capital available to companies, many for the first time, can make a significant difference in our economy. With the track record and team in place, I'm excited to serve on CircleUp'sboard and help the company continue to grow."
Currently COO and CMO at Lending Club, the world's largest online marketplace connecting borrowers and investors.  Lending Club's highly successful IPO raised gross proceeds over $1 billion in December. The IPO boosted Lending Club's valuation dramatically generating significant gains for early investors.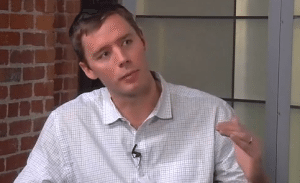 "We're thrilled to welcome Scott to our Board," said CircleUp CEO Ryan Caldbeck. "Scott brings a valuable and unique perspective, having scaled a two-sided marketplace in a similar environment. He shares our values and passion for helping entrepreneurs thrive while providing strong returns to investors. I'm confident his inspirational leadership and wealth of experience will help elevate CircleUp to our next phase of growth."
Sanborn joins Caldbeck and co-Founder Rory Eakin as well as big name investors; Andy Weissman of Union Square Ventures, Daniel Ciporin of Canaan Partners, and Matthew Christensen of RosePark Advisors on CircleUp's board of directors. David Krane of Google Ventures and David Topper of General Atlantic are board observers.
CircleUp focuses largely on consumer facing companies in need of growth capital.