Legend Holdings, the holding company of Lenovo computer, is expanding into peer to peer lending and other forms of finance.  The investments are part of an overriding strategy to both acquire and grow core assets while simultaneously boosting growth with non organic expansion.  Legend hopes to become a publicly traded holding company within the next two years.  Legend is controlled by Liu Chuanzhi who founded the company in 1984 with ten engineers and only 200,000 yuan.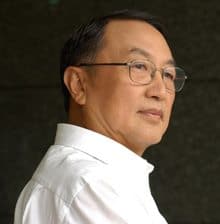 Legend has been investing in several online financial services since September an approach replicated by several other large China based internet companies as the intrinsic synergies and compelling opportunities have become more significant.  Peer to peer lending was estimated to top 300 billion yuan in 2014 (over $48 billion).
Legend's incubator unit invested in Yindou back in September of 2104.  In November, Legend announced an investment in ELoancn – the earliest peer to peer lending platform in China.  The investments are considered an "important signal" by legend of its future intent and strategy.  Eloancn has established more than 1,000 operation centers in over 100 domestic cities. Meanwhile, Eloancn has conducted standard operations persistently, allocated customers' funds via third-party payment platforms, and established a multi-level and all-round risk control process involving local operators, finance, legal service and overall risk control to ensure investors' fund security. Data show Eloancn's total transaction volume reached tens of millions of yuan in 2012, increased to 300 million yuan in 2013 under the drive of the concept of P2P lending, soared to 1.723 billion yuan on October 31, 2014 and topped 200 million yuan every month after August 2014.
Legend is of the firm belief that "the prosperity of Internet technologies has created a lot of opportunities for China's economic restructuring, the upgrading of China's traditional industries and the development of China's emerging industries, so as to become the immense impetus for business and social innovation. Internet finance has risen to generate a series of new modes such as P2P lending and investment & financing in recent years, which have not only created great convenience for the people's life, but also made inclusive finance possible."

According to a report in WantChinaTimes, the P2P lending portal Wangdaizhijia, the total value of loans brokered by the P2P platforms in China grew from 105.8 billion yuan (US$17 billion) in 2013 to 252.8 billion yuan (US$40.7 billion) in 2014, despite the collapse of several operators. Deals processed by ELoancn jumped from 300 million yuan (US$48 million) in 2013 to 2.4 billion yuan (US$387 million) in 2014, making the company one of the front runners in the emerging sector, the newspaper said.
ELoancn founder Wang Sicong was reported clarifying during an event in December that the investments made by large companies in the P2P sector will generate more business opportunities.
According to ELoancn, "As a strategic investor, Legend Holdings does not pursue short-term gains or withdraw for gains, shares the common goal of 'growing strong' with invested enterprises, its tremendous strength, rich experience and corporate culture of integrity and truth are bound to cause Eloancn's qualitative leaps in such aspects as enterprise management, brand building, talent development and training, IT technology upgrading and user experience."