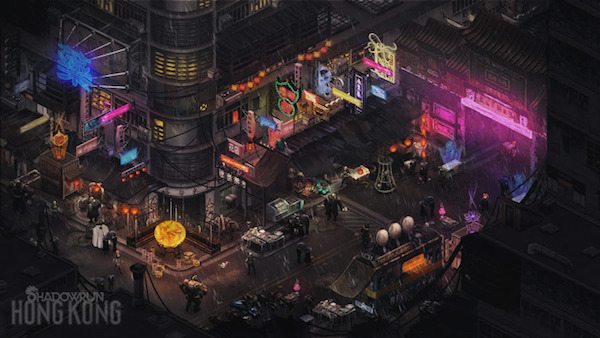 Earlier this week, Washington video game developer, Harebrained Schemes launched a crowdfunding campaign for Kickstarter for a video game called Shadowrun: Hong Kong. This is the studio's third project on the global crowdfunding platform and was seeking $100,000 for the to the game's franchise new addition.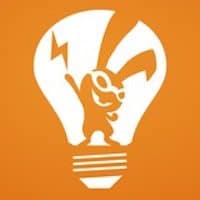 The description of the game reads, "HONG KONG. A stable and prosperous port of call in a sea of chaos, warfare, and political turmoil. The Hong Kong Free Enterprise Zone is a land of contradictions – it is one of the most successful centers of business in the Sixth World, and home to one of the most dangerous sprawl sites. A land of bright lights, gleaming towers, and restless spirits where life is cheap and everything is for sale.
"The lure of a quick payday draws you from Seattle into the neon glow of Victoria Harbor… and in a corporate conspiracy nearly thirty years in the making. A terrifying threat looms on the horizon – a supernatural force that corrupts and consumes everything it touches. Dragged into the shadows of Kowloon city, you will need to forge new connects and gain 'face' to survive.
"Hong Kong contains fantastic elements for a new Shadowrun setting: an underworld of triads, tongs, and gangs to navigate, wild magic to harness, and bleeding edge cybertech to equip. Plus, Hong Kong's culture is steeped in 'guanxi' – a network of influence and relationships based upon a combination of social status, and prestige. All of these elements add up to a great new setting for running the shadows."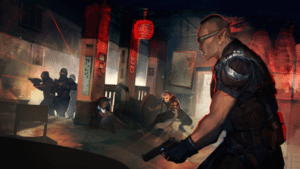 According to Game Informer, instead of looking to backers for sole funding, Harebrained Schemes states that the game will be happening and its team is just looking to engage its fanbase as partners. During a recent interview, Harebrained Schemes' co-founder and Shadowrun's executive producer, Mitch Gitelman stated, "With Shadowrun Returns, we asked the community to fund the game. We were only the [third] Kickstarter ever to surpass $1 million, so the concept of stretch goals was very new.
"Dragonfall was free to our backers as the second city promised in our stretch goals; and then Director's Cut was a free upgrade for all Dragonfall owners, so that initial investment essentially delivered three games. We've got a budget, a plan and a story we're really excited about, and it's a 12-hour campaign. But there's so much more we can do and want to do with this game that didn't fit into our budget."
Explaining the Harebrained Schemes' stretch goal definition, Gitelman shared, "We don't think of them as stretch goals – they're co-funding goals. The more the Kickstarter raises, the more game we'll be able to make. Essentially, we have a co-funding relationship with the players – instead of going to a publisher to finish it off, We are going to the fans. So if they want to have this cool stuff as well, hopefully they will back us."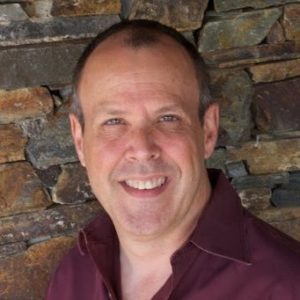 Sharing details about the game, Gitelman noted, "We are looking for more ways to open it up even earlier so you have a sense of exploration and urgency. There will be new cybertech, new weapons, outfits, characters, and new creature types featured prominently in the game. And as with the other releases, there will also be an updated editor so our creators have success to all the new features."

In regards to why Harebrained Schemes turned to the crowdfunding once again, Gitelman shared, "It's adapting our approach to the needs of the project. Funding our games through Kickstarter allows us to talk with our audience and deliver a product they really want to play. It is both beneficial to the company [with a built in paying audience] as well as the community."

Since its debut, Shadownrun: Hong Kong crowdfunding campaign has already surpassed its initial $100,000 goal and has raised nearly $375,000 thanks to over 9,500 backers. It is set to close on February 17th.

_____________________________________________________________

Have a crowdfunding offering you'd like to share? Submit an offering for consideration using our Submit a Tip form and we may share it on our site!

Sponsored Links by DQ Promote