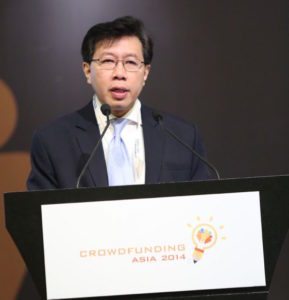 Following a highly lauded crowdfunding event in Singapore in August of last year, Crowdfunding Asia is preparing for a summit in Thailand scheduled to take place on February 10th and 11th in the capital city of Bangkok.
The theme of the conference is "The Ardent Alternative: Crowdfunding Democratizes Capital & Unearths Asian Potential". The event has received official recognition with the support of the Thai Securities and Exchange  Commission. The Thai SEC maintains a mission to promote competitiveness in the capital markets, as well as promoting access to capital, so investment crowdfunding clearly aligns with existing policy priorities within the regulatory agency.
Thailand is a country with a well developed infrastructure that pursues pro free market, pro investment policies. Thailand, among the 10 ASEAN countries, is noted for its high quality of life. Building upon an economic base by facilitating capital formation for smaller businesses simply makes sense. Investment money has poured into many Asian countries in recent years – spawning growth of innovation.  Thailand possesses great potential to share in the movement of capital as exemplified by some of their larger neighbors.  Crowdfunding may act as a catalyst to identify promising early stage ventures thus building upon an existing entrepreneurial class.
Crowdfunding has already made inroads into the Asian country. Recently Dreamaker Crowdfunding announced a new platform to help fund entrepreneurs.  Dreamaker will be joining other Thai crowdfunding sites like Taejai and Perdmuak to help small businesses grow. All of these platforms are capitalizing on the governments explicit policy to promote entrepreneurship and new technology.
According to a report in the Bangkok Post, Aekkasit Diewwanit, chief executive of Dreamaker, believes the new business has strong potential;
"With the growing number of internet users and widespread social media usage as well as the rising number of tech-innovative entrepreneurs, Thailand is ready for the crowdfunding model."
The Crowdfunding Asia Summit is said to target the following topics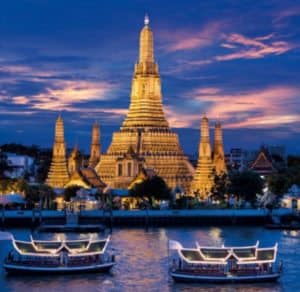 Different types of crowdfunding models
The power of digital technology to fuel entrepreneurship, innovation & job creation
Introduction of payment gateway in Asia to crowdfunding ecosystem
Thailand equity crowdfunding regulations and best practice
Navigating legal issues and IP management serve crowdfunding ecosystem
Dr. Vorapol Socatiyanurak, Secretary-General, Exchange Commission and Chairman of Capital Market Supervisory Board Securities of Thailand (and Wharton graduate) will be a keynote speaker for the event setting the pace for an agenda that targets innovation.

According to the event page registration is currently closed as the event is fully booked.

Crowdfunding Asia wants to spread the power of new forms of finance across the entire region. Events are currently scheduled for Bali, Indonesia in April and Beijing in late May.

Sponsored Links by DQ Promote