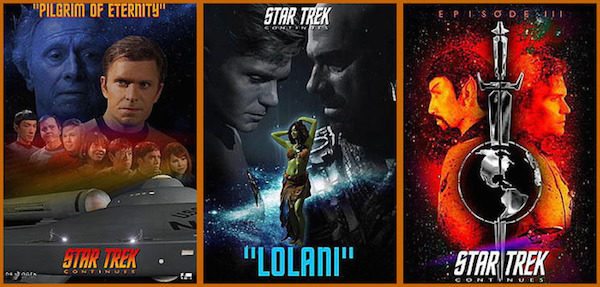 Earlier this week, fan-based, non-profit production Star Trek Continues launched a crowdfunding campaign on Kickstarter to raise $100,000 for more episodes of its popular webseries.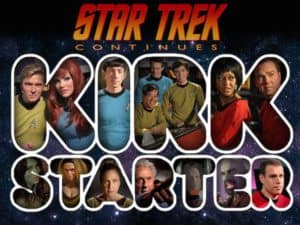 Sharing details about the production, the Star Trek Continues team wrote, "Our first episode, Pilgrim of Eternity, premiered in May 2013 at Phoenix Comicon to a packed house of almost 4,000. This inaugural episode brought back original series guest star Michael Forest as Apollo.
"In February 2014, we premiered Lolani, which featured Lou Ferrigno as an Orion slave trader and explored the issue of sex trafficking. Our most recent episode, Fairest of Them All was a continuation of the popular TOS story Mirror, Mirror. 
"We've made three episodes – and we're in production on the next two! Episode IV will be a very dramatic story that deals with deeply personal issues to which we all can relate. Episode V will be the first adventure off the ship for our crew. The accuracy of the sets, lighting, and filming – and the quality acting and characterization- have brought praise and support from Star Trek fans all over the world."
While noting various reviews, the team also recalled a quote from Eugene "Rod" Roddenberry, the son of  Gene Roddenberry, who is known for creating Star Trek.  After attending the screening of Fairest of Them All in Las Vegas, Eugene stated, "I do have to say – and I said this after Lolani – I'm pretty damn sure my dad would consider this canon. The fact that you do stories that mean something, that have depth, that make us all think a little bit… I really think he would applaud you guys. And I applaud you guys. And as far as I am concerned., it is canon. So thank you."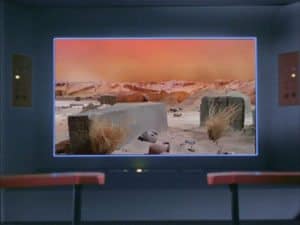 All of the funds will be used for the developing, filming and post-product of the upcoming film. This includes:
Set construction and materials
Building rental and maintenance
Monthly utilities costs
Equipment rental
Prop production and replication
Costume rental and production
Make-up equipment and supplies
Cast and crew travel, lodging and food during the shoots
Post production costs, hard drives, online data storage, etc.
In regards to risk and challenges that they may face along with the way, the team added,"There are always risk and challenges based on cast or crew availability. Shoots may need to be rescheduled if this were to occur.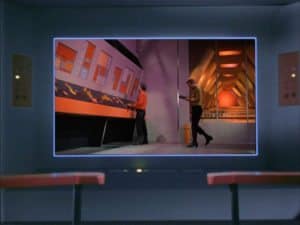 "Star Trek Continues is seeking tax exempt status with the IRS. Far From Home LLC is in the process of being replaced by Trek Continues, Inc., a Texas non-profit corporation. Kickstarter was unable to change the account to the new name without losing the data from the previous successful funding. However, please be aware that all funds raised (minus Kickstarter fees) will be deposited in bank account of this new entity, Trek Continues, Inc. for the exclusive purpose of producing more quality episodes of Star Trek Continues episodes."
With only 24 more days, Star Trek Continues Kickstarter has already raised over $90,000. It is set to close on February 16th.
______________________________________________________
Have a crowdfunding offering you'd like to share? Submit an offering for consideration using our Submit a Tip form and we may share it on our site!