Seeking to share the ins and outs of crowdfunding with the younger generation, Chicago designer Craighton Berman, introduced a new year-long professional development course to University of Illinois at Chicago students.
According to the Chicago Reader, Berman, who successfully launched a series of products on Kickstarter, created the class as a way to impart relevant, real-world skills at a time when self-starting and self-promotion are becoming more prevalent in the professional landscape.
The course's description, which is available on the class Tumblr, "Always Be Hustling," stated, "The EPD course is framed as a year long immersion in "design-entrepreneurship"—a type of entrepreneurship that puts more emphasis on ideas and making to create and launch products. A culmination of modern-day digital tools and services has given product designers the ability to bring their own ideas to market, allowing them deeper control their work and direct benefits from the success."
Explaining the class, Berman stated, "I've been telling students if you want to do independent design stuff, you need to learn how to market yourself. For many, marketing is a dirty word. But the reality is these days, people are interested in looking behind the curtain, so sharing your process is marketing. That's as authentic as it gets."
The media outlet revealed that this past semester students were able to immerse themselves in the before phase of a product launch. Guest speakers, which included Cards Against Humanity's Max Temkin, shared their experiences with crowdfunding giant Kickstarter, while Berman guided students through his own recent launch of the Manual Coffeemaker.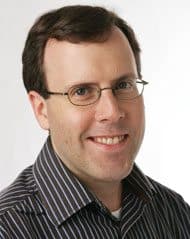 Herman noted, "You'll never experience pure design in your life, it's always connected to many different things. Connecting those dots is important, nobody is going to do it for them. The reality is there's a lot of soft skills you need to know as well."
Also revealing why Kickstarter is perfect for the students who are in the entrepreneurial class, the platform's director of communications, David Gallagher, said, "The all-or-nothing funding model works for students without capital, it de-risks things. To be less starry eyed and more realistic, it can help them build up to more professional projects. It's important when someone graduates with a degree in a creative field that they feel it's fulfilling creatively and economically."
Have a crowdfunding offering you'd like to share? Submit an offering for consideration using our Submit a Tip form and we may share it on our site!