OTC Markets has announced that 500 "verified"  US and international companies have joined the OTCQB Venture Marketplace. The new marketplace was launched in May of 2014 and is designed to improve market transparency for investors interested in early stage, publicly traded, companies.  OTC also announced the creation of a new composite index tracking the performance of OTCQB companies. The Index, which is calculated on a total return and price return basis, has a minimum liquidity screen to ensure tradeability and will be rebalanced quarterly to account for the growing number of companies approved to trade on OTCQB.  Index data is calculated in real-time and available on OTC Markets Group's website, and through major financial data sites.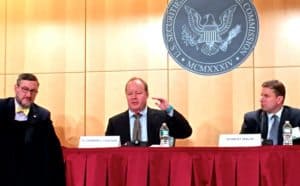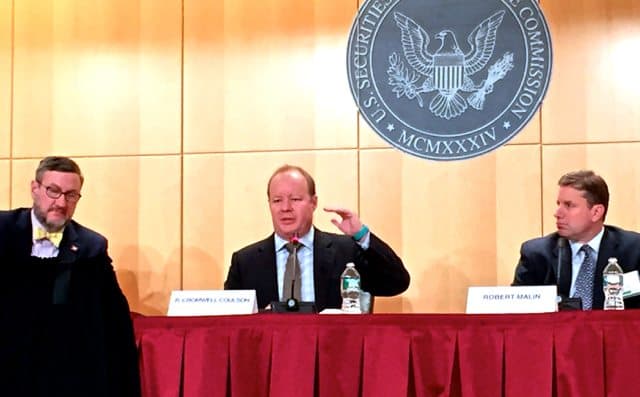 "Reaching 500 verified OTCQB companies in just over nine months combined with the launch of the new OTCQB Composite Index marks a major milestone in the development of OTCQB as America's venture market," said R. Cromwell Coulson, President and CEO of OTC Markets Group.  "Venture stage U.S. and international companies are beginning to recognize the value of trading on a dedicated U.S. public venture market with transparency standards and requirements tailored to their unique needs as well as resources for increasing their visibility with U.S. investors.  Likewise, with the OTCQB Composite Index investors and analysts now have a convenient yardstick for measuring the performance of these verified OTCQB venture companies over time.

"We look forward to welcoming more companies to the OTCQB Venture Marketplace in the months ahead," said Cromwell.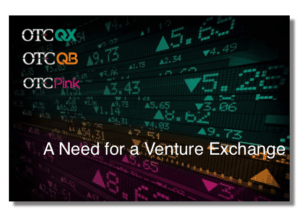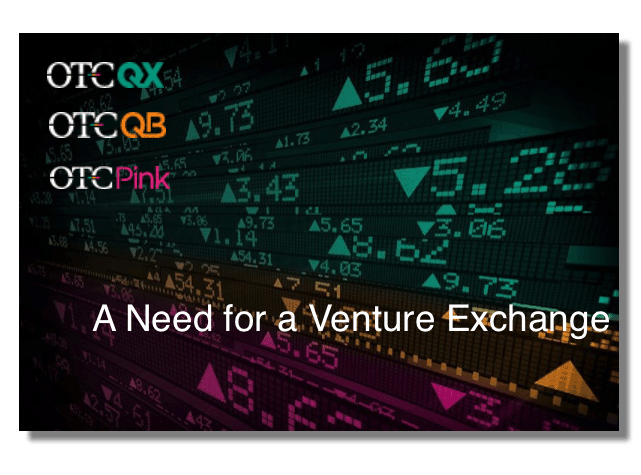 OTC markets shared some bullets on the OTCQB companies: 
$10.53 million median market capitalization
379 are headquartered in the U.S.
459 are SEC reporting companies
51 are non-U.S. companies listed on a qualified foreign venture exchange such as the TSX Venture Exchange and Canadian Securities Exchange
Feature a wide variety of industries, including biotechnology, media, technology, mining, oil and gas, pharmaceuticals, medical equipment, food and consumer products
Notable companies include: Aero Grow International, Inc., Graphene 3D Lab, Inc., Jones Soda Co., Salon Media Group Inc. and The ONE Group Hospitality, Inc.
OTC Markets launched the venture exchange recognizing the need for transparency and liquidity for smaller companies. Criteria to be eligible include companies that are current in their reporting to a U.S. or foreign regulator, pass a minimum bid price test of one penny ($0.01) and undergo an annual verification and management certification process providing additional information about the company's insiders, advisors and share count.  Companies that are approved to trade on OTCQB receive access to additional premium services to help them build visibility and improve transparency for investors including the OTC Disclosure & News Service and free real-time Level 2 quotes.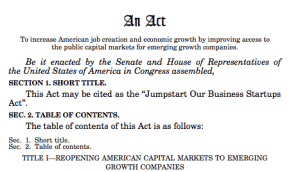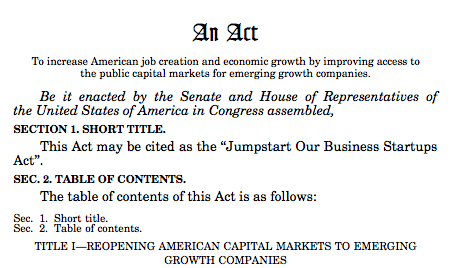 Companies currently traded on OTCQB have a choice of meeting the new requirements within 120 days after their fiscal year-end date, choosing to qualify for OTCQX or being downgraded to OTC Pink where they can trade at no cost, with simplified rules while they refinance, reactivate or reinvent their businesses. Approximately 1,500 OTCQB companies face deadlines for compliance over the next five months.  The rollout will be complete when the last group of companies currently traded on OTCQB are required to comply by July 2015.

OTC Markets has made it no secret they are sizing up the opportunity created by new exemptions generated in the JOBS Act. The creation of crowdfunded securities under Title II, III  and IV of the Act will require trading facilities to create liquidity for investors.  The discussion on secondary markets for crowdfunded securities has recently been a hot topic within the halls of the SEC, Capitol Hill and within the industry.

Sponsored Links by DQ Promote