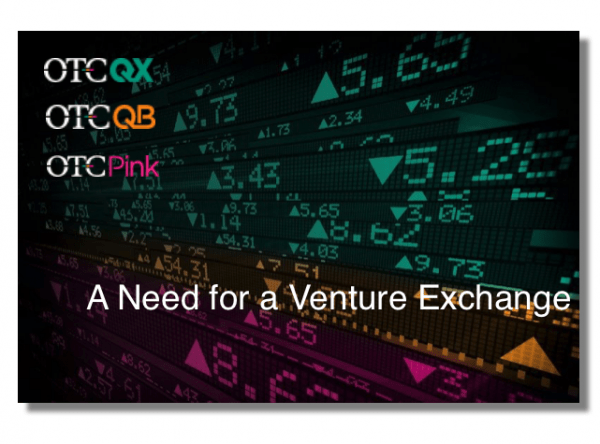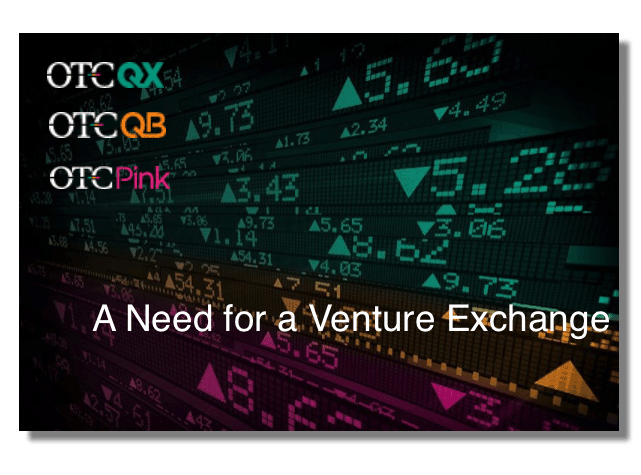 With all of the talk around venture exchanges and the much needed secondary market for private companies, one company has gone a long way in providing such liquidity for smaller, growth and other companies that do not fit the mold of a national securities exchange. OTC Markets, the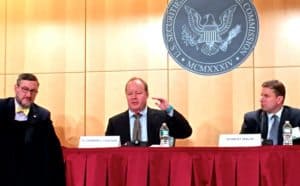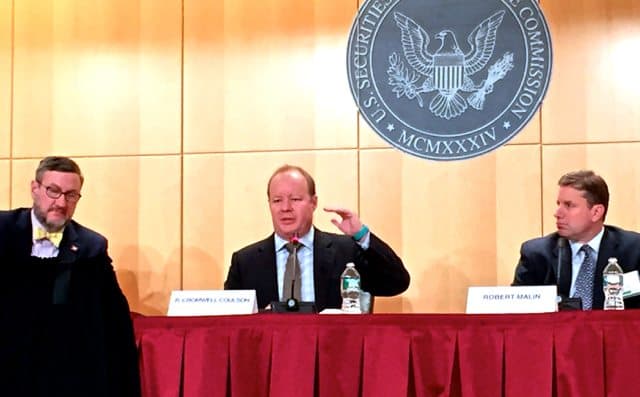 umbrella of three exchanges where companies can list their securities based on their quality of disclosure and stage in their lifecycle, has created a bright spot in an otherwise bleak small business secondary market landscape. OTC Markets offers the OTCQX Marketplace, its best marketplace for mid-market and global companies with high financial standards and an investor focus, the OTCQB Marketplace for venture and growth stage companies and the OTCPink Marketplace, an open market for all securities, even those with limited disclosure. OTC Markets was founded over ten years ago by R. Cromwell Coulson, president, CEO and director, a former trader who saw the inefficiencies with the old phone order system and transformed a once opaque trading model into a transparent online marketplace.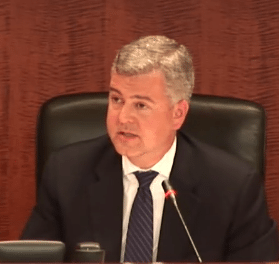 Some distinctions between OTC Markets and the conceptual "venture exchanges" currently being discussed by many including Congressman Patrick McHenry and SEC Commissioner Daniel M. Gallagher include:
Use of broker: currently the OTC Markets are only for trades conducted by and between brokers, and thus shareholders must deposit their securities with a broker who subscribes to OTC Markets and must direct any trades through their broker. However, a person using an online broker such at E*Trade or TD Ameritrade would be able to access the OTC Markets and the securities listed thereon. This of course adds a layer of protection for investors and ensures that suitability requirements are met by brokers, but it also adds a cost and potential barrier to an individual engaging in the secondary market. By piggybacking off of the broker-dealer regulatory regime, OTC Markets ensures a level of compliance, which would be missing from a pure and open secondary market and such a risk would need to be mitigated by a layer of regulation at the venture exchange level.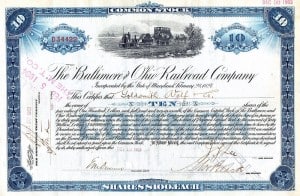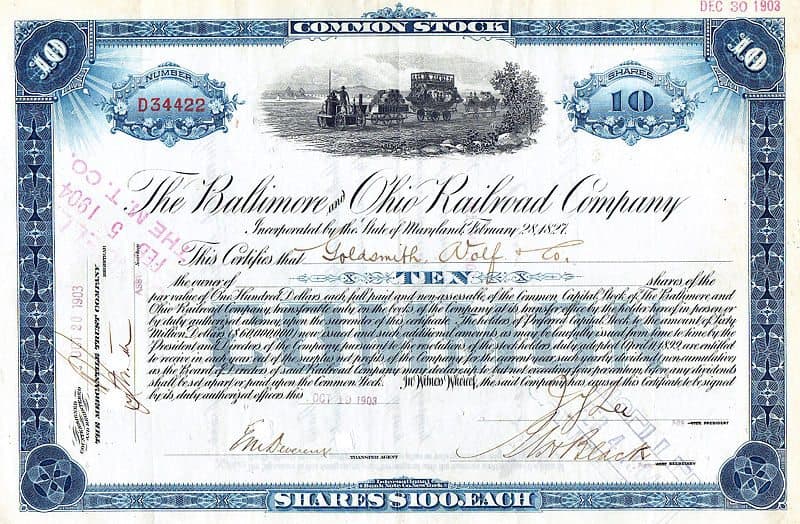 SEC reporting companies: in order to list on the OTCQX companies must either be current in their SEC, U.S. Banking or home country (if foreign entity) reporting standards or comply with the Alternative Listing Standards, as established by OTC Markets. This is to provide one of the key elements of any efficient marketplace, which is adequate information to make decisions. For their venture and growth stage company exchange, OTCQB requires current SEC, U.S. Banking or home country (if foreign entity) disclosure and does not allow for the use of the Alternative Listing Standards. Again, the purpose of these disclosure requirements is clear, however, full blown SEC reporting requirements for a small or startup business are a significant hurdle, and often the SEC mandated format is not helpful to investors in small or startup companies. So while OTC Markets has made great progress in developing a robust marketplace there is still work to be done on a marketplace addressing the smaller end of the scale, where businesses and entrepreneurs could take advantage of appropriate disclosure more tailored to their operations and thus more useful to potential investors.
This problem comes to a head when considering proposed Title III (Regulation CF) and Title IV (Regulation A+), which will have their own mandated disclosure requirements. OTC Markets has said they will reassess disclosure requirements once final rules come out for Reg A+ as it thinks OTCQB would be an ideal marketplace for such issuers. This still does not address a secondary market for Reg CF securities which under the proposed rules become freely tradable after one year and will have ongoing disclosure requirements.
Blue Sky restrictions: even though OTC Link, the actual system through which OTC Market trades are made is an SEC registered FINRA regulated Alternative Trading System, it and the trades conducted thereon are still subject to state by state Blue Sky restrictions. This has been a huge burden to OTC Markets, which has tirelessly worked around and through these regulations to establish a functioning marketplace. Such Blue Sky restrictions will kill the concept of true venture exchanges before life is ever breathed into them. Coulson makes a great argument that due to OTC Markets' reliance on broker-dealers (a federally regulated regime), there is no need for the antiquated state by state overlay of regulation. Similarly, a venture exchange will require a federal and uniform regulatory framework that can be easily navigated by both issuer and investor.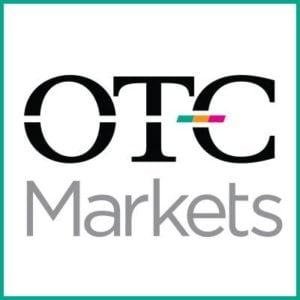 OTC Markets is a much needed step in the right direction and fills a distinct void for liquidity of foreign, middle market, venture and growth companies. In a recent interview with Coulson, he outlined the necessary ingredients for a well-functioning marketplace, which are adequate information, buyers and sellers. It is important to have all of these components in the same place at the same time, as only then can you achieve true price discovery. In order to do this, OTC markets provides more than a network of brokers, but also has developed a relationship with each of its issuers, assisting them with compliance and disclosure and allowing them to achieve "trust and transparency," which Coulson states are the company's obligation to the market.
A few stats on OTC Markets (as of October 2014):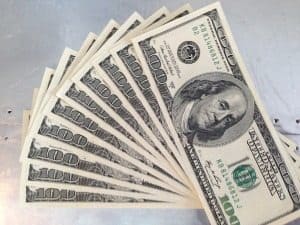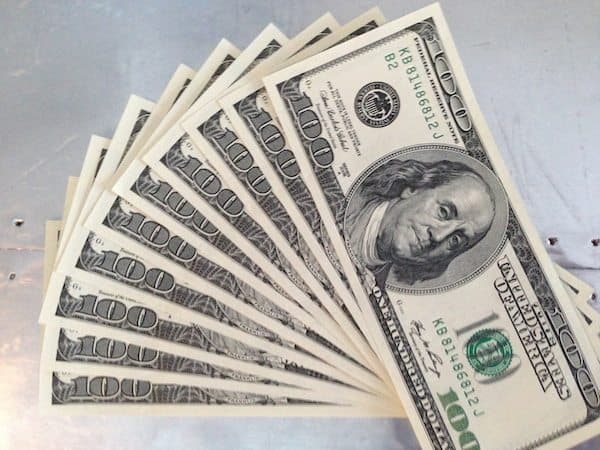 374 Securities listed on OTCQX
2,357 Securities listed on OTCQB
7,170 Securities listed on OTC Pink
130 Number of Broker-Dealers in network
$23.4 billion Monthly dollar volume of trades
$204 billion Year to date dollar volume of trades
$14 trillion Aggregate market capitalization of all issuers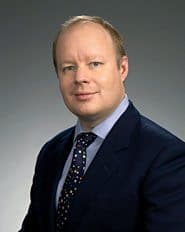 One of the pitfalls of potential new venture exchanges that Coulson points out is the antiquated propensity to make a single centralized exchange. Instead, while there should be a centralized place to post sale and pricing information, transactions should be allowed to take place online, offline and anywhere else.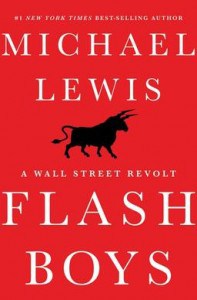 Of course no conversation with a securities marketplace would be complete without reference to that infamous bestseller Flash Boys. When asked about the book Coulson expressed that the book was "based on a fundamental misunderstanding of the benefits of technology for markets and investors," and that "online brokers and electronic trading firms are providers of liquidity and price-setters that have vastly improved the information and transactional experience for investors, significantly lowering costs." (you may read more about Coulson's thoughts on this here) 
When asked how OTC Markets differed from the exchanges depicted in the book Coulson explained that "the New York Stock Exchange and NASDAQ [and other similar exchanges] are national stock exchanges. OTC Markets Group's OTC Link ATS is an SEC registered and FINRA regulated Alternative Trading System," which is regulated differently. Importantly, ATS's are not governed by Regulation NMS which led to many of the issues described in the book.
Coulson explains that OTC Markets' focus is to create;
"a diverse network of FINRA-member broker-dealers that provide liquidity and execution services for OTCQX, OTCQB and OTC Pink securities. Much like NASDAQ before it became a stock exchange, our open, transparent and connected marketplaces can handle a wide range of companies, from the largest global champions to the smallest startup companies."
________________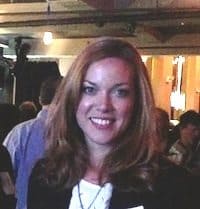 Georgia P. Quinn is a senior associate in Seyfarth Shaw LLP's Corporate department. Ms. Quinn has led Seyfarth's Crowdfunding Initiative, helping clients stay at the forefront of the enacted and proposed SEC regulations. Ms. Quinn has recently spoken to the Securities and Exchange and Commission, Congressional staff-members, leaders of UK crowdfunding portals and the Small Business Administration Roundtable; chaired a panel on crowdfunding for the ABA; presented to the Canadian Equity Crowdfunding Alliance, the Council of Development Finance Agencies, the Crowdfund Global Expo in San Diego and New York, the New York State Bar Association, at the New York State Securities Bar and in a websem for American Banker. Ms. Quinn is the subject matter expert behind Disclosure Dragon, the first semi-automated disclosure document generating software that helps prepare a PPM, Form C or Form 1-A at a fraction of the traditional time and cost. All views and comments above are strictly her own views and do not reflect the opinion or position of Seyfarth Shaw.

Sponsored Links by DQ Promote