Last fall, Foo Fighters fans from Cornwall hit crowdfunding platform Crowdfunder UK to raise £1.5 million so that the band would hold a concert in the town. The project surfaced after the band's dedicated followers in Richmond, Virgina took to Tilt and captured $70,000 to have the musicians perform.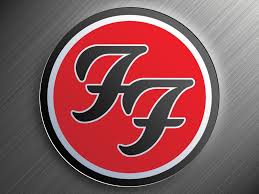 The campaign's description reads, "We want to bring the Foo Fighters to Cornwall, and show the world what an awesome location this is to host one of the biggest bands in the world. Cornwall has an exciting and thriving music scene and now it is time to bring in the big names that we deserve to have visit. The Foo Fighters are the band that everyone wants to see, and we believe now is the time to get them here."
By its deadline, the Cornwall funding initiative respectively raised £310,000 from 2,500 people. Now, nearly four months later, the masterminds behind the campaign, Warner Young Management, revealed that the hit band will not be making a special appearance in Cornwall after all.
Director of Warner Young Management, Angela Young, took to the Crowdfunder page and wrote, "Well we've come to the end of the campaign and it's time to give you all an update.   We're afraid it's not quite the news we were all hoping for – we have not been able to confirm a date with the Foo Fighters to play a gig in Cornwall before we had to close the campaign.  But before you start weeping into your Dave Grohl pillow or your Taylor Hawkins mug, please read on because there is a big shiny silver lining…

"The band just couldn't make it work with their schedule right now.  They were really keen to do it and they are hugely appreciative of the support from Cornwall, but it just wasn't possible to get a date confirmed in time.  As you all know we didn't plan to launch this campaign in advance – it happened spontaneously and back then we had no idea they'd be heading off on a world tour of epic proportions right at the point we were trying to get them to come to Cornwall.  For a band at that level there isn't much scope for dropping everything and playing in an unplanned location.

"But as a result of this campaign we WILL host a major rock event in Cornwall, and plans are already well underway.  Sometimes when you start something, you don't know where it's going to end up and sometimes it can be a catalyst for something even bigger than you expected.  This campaign has been that catalyst – it has meant that some of the world's biggest artists have told us that they want to come and play Cornwall.

"In the process of planning an event worthy of the Foos, we have ended up with a blueprint for something huge that can attract any of the world's biggest bands to Cormwall.  They will go where the fans are, and we've proven that Cornwall has a lot of music fans.  And you, our supporters who put Cornwall back on the map, will be the first people to be offered the chance to be part of that new event.  We will do everything we can to honour the support you showed for this campaign, and make sure that you all get to rock out on home soil soon.  We will be bringing you more detailed information as soon as we can, watch this space.

"We know there are going to be a few miserable people saying 'see, I told you so' but to them we'd like to say that Cornwall IS worthy of visits from bands like the Foo Fighters and something big is coming.  The campaign was successful in that we absolutely smashed our fundraising target (lots of people said we'd never raise £150,000, let alone more than double that) and we have put Cornwall on the map in a huge way.  We now hold the record for the highest ever grossing gig-related crowdfunder anywhere in the world, and that's a really big deal considering how small Cornwall is!

"We're also quietly confident that in the not too distant future the Foos will set foot on Cornish soil and come and play for us – you have spoken and the band have listened, and if they can fit us into their schedule in the future we're certain that they will.  This is one of the best places in the world, why wouldn't they?"
Due to the campaign organizers failing to make the concert happen, all backers will have their contributions refunded. The media outlet revealed that Young is currently working on a "top secret music event," which she hopes to announce soon.

Have a crowdfunding offering you'd like to share? Submit an offering for consideration using our Submit a Tip form and we may share it on our site!

Sponsored Links by DQ Promote