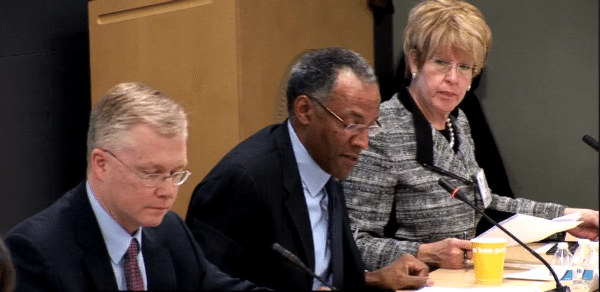 The SEC Advisory Committee on Small and Emerging Companies has voted on, and approved, recommendations on the definition of an accredited investor.  As it stands today the definition is guided by economic parameters: an individual must earn $200,000 per year or have a net worth of $1 million exclusive of primary residence. The definition avoids skill based qualifications and is thus broadly viewed as flawed.
In brief the Committee submitted to the SEC for consideration:
As the Commission reviews the definition of "accredited investor" in Rule 501 under the Securities Act of 1933, the primary goal should be to "do no harm" to the private offering ecosystem. Accordingly, any modifications to the definition should have the effect of expanding, not contracting, the pool of accredited investors. For example, we would recommend including within the definition of accredited investor those investors who meet a sophistication test, regardless of income or net worth.
To take into account the effect of future inflation, on a going forward basis the Commission should adjust the accredited investor thresholds according to the consumer price index.
Rather than attempting to protect investors by raising the accredited investor thresholds or excluding certain asset classes from the calculation to determine accredited investor (which we believe are measures of dubious utility), the Commission should focus on enhanced enforcement efforts and increased investor education.
The Commission should continue to gather data on this subject for ongoing analysis.
The official document is embedded below.

[scribd id=257650674 key=key-Uif74HUPXIpCpNvkf0L9 mode=scroll]

Sponsored Links by DQ Promote