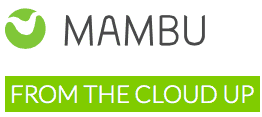 Cloud banking platform provider Mambu, has signed up to the SaaS Assured service from global information assurance specialist NCC Group, providing an additional layer of confidence for its customers. SaaS Assured provides an interim cloud continuity service which acts as a safety net, giving SaaS customers continued access to their critical applications and data for streamlined business continuity.
"Our customers rely on Mambu's platform to manage everything from loan origination to ongoing account management and reporting, and they need reliable access to this data," commented Eugene Danilkis, CEO at Mambu. "SaaS Assured guarantees continuous availability, which strengthens our offering and gives our customers confidence that their critical applications will always be protected."
Mambu works with more than 100 institutions in 26 countries to provide loan origination and management technology through its flexible SaaS solution and is trusted by companies of all sizes, from emerging enterprises and microfinance organisations to large retail banks. By signing up to SaaS Assured, Mambu customers can be confident that their cloud-hosted software is protected and can still be available, even in extreme cases such as provider failure. In a recent study, NCC Group found that 72% of companies in the financial sector were extremely concerned about their data not being backed up properly and the implications of disaster recovery, highlighting the appetite for contingency solutions.
"The SaaS Assured concept is simple, but the message it sends to potential customers is very powerful. It removes one of the biggest barriers to cloud adoption, giving end users peace of mind that their software and data will always be available," explained 

Daniel Liptrott, managing director of NCC Group's escrow division

. "Mambu is a forward-thinking SaaS providers and it is now able to clearly show its customers that stepping into the cloud isn't something to fear and immediately establish a relationship based on trust."
Sponsored Links by DQ Promote