Grouplend, Canada's first peer to peer or marketplace lender, says demand is soaring for its services. Grouplend has just passed $30 million in consumer loan applications.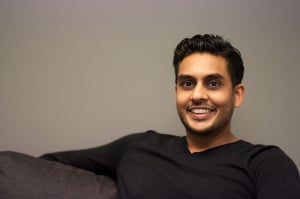 "With unprecedented demand for our fast, convenient and cost-effective borrowing platform, we're excited to announce that we're making our rates much more precise, much more personalized and much more affordable for Canadians," said Kevin Sandhu, Grouplend's CEO.
Grouplend states that their proprietary algorithm is core to their success.  The lender says they are saving borrowers on average 4% in interest for creditworthy borrowers.  The young direct lender explains that borrowers may apply in "minutes" and receive a personal quote for loans up to $30,000.
"This announcement is an affirmation of Grouplend's value proposition and business model," said Sandhu. "The more applications we receive, the more powerful our technology becomes. It gets better at determining optimal interest rates. It gets better at fraud detection. It learns how people are using the platform. We now have a highly refined sense of who our customers are and how to better service them, whether by evolving our existing products or introducing new ones."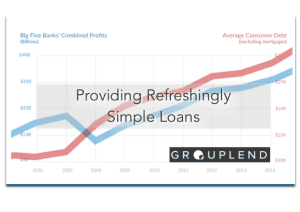 The bulk of borrowers are using the platform to pay down credit card debt or other high interest rate loans. Grouplend explains that Canadian credit card users in typically pay around 20% or more on their balances, compared to Grouplend's rates of 6.3%-17.5%. Non-mortgage debt in Canada is said to be above $28,000 on average per person.
"Our $30 million in applications so far has exceeded our expectations," added Sandhu. "Canadian consumers have raised their voices and asked for easier, faster and more affordable financial services, and we're proud to be giving it to them."
Sponsored Links by DQ Promote