On Thursday, Sustainability Partnership announced the launch of its social media crowdfunding cooperative for live radio, chat, jobs, events and road shows that have a green earth and green space focus.

Sustainability Partnership and CrowdfundingCooperative are free and consist of green projects and visionaries dedicated to help each other get funded and reach 1 billion people. The idea behind their collective efforts is to focus diverse communications specialties on one project at a time to increase the possibilities of bringing one project to fruition rather than focusing on twenty projects, thereby increasing the chance of failure.
The main reason for SustainabilityPartnerships' CrowdfundingCooperative approach is that most people are overwhelmed and do not understand the complexities of launching a comprehensive and successful crowdfunding campaign.
Gary O. Shelton Consulting stated:
"Crowdfunding is the new normal for small business finance" and states publicly that there exists "five key factors for a successful crowdfunding campaign: develop a pre-campaign launch plan (3-6 months), build a social media crowd before launch, develop a project break-even (all-in) cost point, try to link to a non-profit cause, and familiarize the crowd with the plan."
Anyone can submit a project for crowdfunding and do it all alone. Yet CPSP is where green projects sign up for team support to reach 1 Billion people and get funded easier. While success rates for other sites are not publicly known, Kickstarter reportedly has a success rate of about 45 percent. Among crowdfunded projects, failures happen by large amounts and successes by small amounts.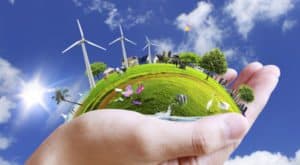 Successful campaigns only modestly exceed their goal — about half receive 10 percent or less over their goal. In contrast, the average pledges to failed projects amount to only about 10 percent of their goal. Only 10 percent of failed campaigns reach 30 percent of their goal, and only 3 percent reach half of their goal. Interestingly, once a project crosses half of their goal, they have a 95 percent chance of success.
Cooperative Platform of Sustainability Partnerships brings together campaign teams with various niches in marketing and public relations to help project owners plan better and reach more people more effectively. The teams also help project owners by utilizing the various tools and resources within the social media crowdfunding cooperative such as live chat, live radio shows, diverse funding programs, road shows and like-minded events.
Have a crowdfunding offering you'd like to share? Submit an offering for consideration using our Submit a Tip form and we may share it on our site!