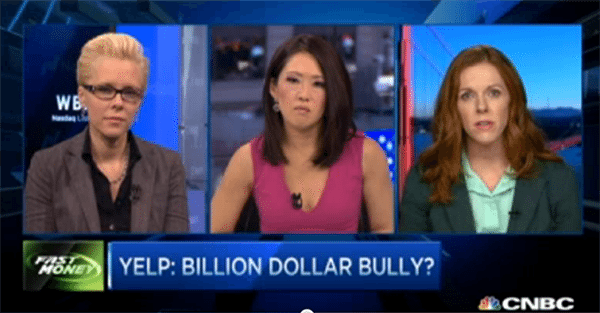 Last week, Prost Production's producer, Kaylie Milliken, took to crowdfunding giant Kickstarter to raise $60,000 for the upcoming documentary Billion Dollar Bully. The film is on marketing giant Yelp's $3.6 billion racket against small business owners and it investigates the website's past, along with business owners accusing it of extortion, manipulation and fabrication.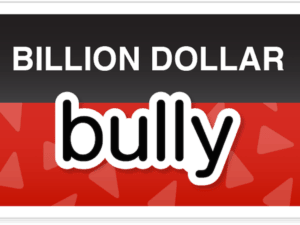 The film will feature business owners from across a broad spectrum who have stepped up and agreed to tell their personal stories of Yelp's questionable business dealings, all of which are vehemently denied by the website, who instead states all allegations are merely conspiracy theories.
Responding to the documentary, a Yelp spokesperson told Business Insider:
"The director has a conflict of interest, as she has a history of trying to mislead consumers on Yelp. There is no merit to the claims they appear to highlight, which have been repeatedly dismissed by courts of law, investigated by government regulators, including the FTC, and disproven by academic study."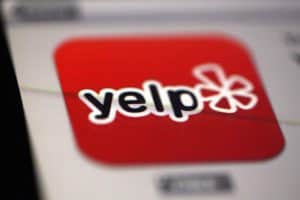 Meanwhile, Milliken and associate producer, Melissa Wood, remarked about Yelp's comment:
"As previous consumers of Yelp, we (Kaylie Milliken and Mellissa Wood) were and continue to be interested in highlighting business practices involving claims of extortion, review manipulation and review fabrication. This documentary will examine these claims, the rulings of the court in which Yelp won, and why Yelp won those cases."
Now, Milliken and Yelp's VP of Corporate Communications, Shannon Eis, are ready to face each other in CNBC's Fast Money. During the interview, Milliken touched base on the recent studies that prove of Yelp's foul business strategies:
"The documentary will touch on all three [WonderLic, Harvard Business School, and FTC] studies. The Harvard Business study is often misleading to a lot of people. Not the study itself, but I think a lot of people just hear the word 'Oh Harvard Business Study' and they listen to whatever Yelp says about it. The study was specifically on restaurants, whether the star ratings had an impact on consumer desire to enter those restaurants."
Explaining why she and her associates decided to attend the interview, Eis shared:
"We are not here out of fear, we are here out of facts. Making sure that they transcend this conversation. Dismissing the FTC, dismissing five federal judges who all found no wrongdoing and dismissing an exhaustive Harvard Business School study and not the one that she is citing. That is a different one that looks specifically at our recommendation software and draws no connections to advertising. So, she's citing an older, not Yelp specifically study.

"Though dismissing all that seems to be weird, when all of it has very exhaust fully debunk the claims. But why we're here is because it is important that the facts speak and that the valued consumers that we want to create and continue to drive really transcends with us."
Revealing what made her decide to create a documentary, Milliken noted:
"I did use Yelp to look up businesses, to see if there were places I wanted to go to or not, and I went to my physicians one day and she began to tell me about her experiences with Yelp and I was floored by the things she told me. And I went home and began to investigate it and the more I dug, the more I found and I thought that this was a story that should be told because I didn't know about any of things that were going on with Yelp and I asked my friends if they knew and they weren't aware of these allegations against Yelp either. And I thought that this story should be told and I can offer a platform to do that.

"I'm not dismissing what [FTC] said, I am going to touch extensively on that in the documentary and I will let the experts speak for themselves."
Also discussing the recent claim from Yelp that Milliken has a conflict of interest, Eis said:
"We're here today because she is raising money on Kickstarter to fund her film. So we're all apart of a fundraising effort today. But I think what is important to state is that we did discover through the recommended software that is largely being contested here that Ms. Milliken herself had created three sock puppet accounts to create false five star ratings of her husband's law firm. Her husband, who is also listed as the CFO for this production that she's fundraising for, as a result of this media.

"So I think it's important to say that the accusations that she's making she has actually been apart of on the back end of the software process that we are talking about that helps protect consumers and present true and authentic reviews was something that triggered finding her false reviews on the site and suppressed them."
Milliken shot back:
"I did create several different profiles and I wanted to investigate and see what happened to the various reviews that I left not to just my husband's site but on many websites to see what happened to those reviews and I think its very shocking and very telling that this billion dollar corporation has come after this small grassroots production company, where there are only two of us, myself and my associate producer Mellissa Wood, creating a documentary that we are still in production over and we released a two minute video online and Yelp has fired back with all of that. This billion dollar company versus a grassroots organization. I think it does clearly show that they are concerned about what will be coming out."
Check out the entire interview below.
Have a crowdfunding offering you'd like to share? Submit an offering for consideration using our Submit a Tip form and we may share it on our site!