Australia based peer to peer lending platform SocietyOne has added to its executive team with the appointment of new Chief Operating Officer Simon Schwarz. The new hire will help position the platform for further growth as the P2P lending industry continues to disrupt traditional banks with its more efficient and cost effective approach to matching borrowers with loans. Schwarz was previously  the Chief Lending Officer of Investec and has over 13 years of banking industry experience.
Matt Symons, SocietyOne CEO and co-founder said of Schwarz's hire;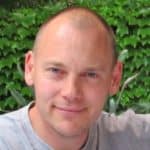 "We are excited to welcome someone of Simon's calibre and breadth of experience to the team," Symons said.

"Simon was responsible for all lending decisions across a multibillion dollar loan portfolio across a range of industries and products at Investec. His contribution to SocietyOne will be immensely valuable as we continue to evolve as a company."
SocietyOne has recently generated headlines with the significant investment of $25 million by high profile Australian investors including Rupert Murdoch's News Corp, James Packer's Consolidated Press Holdings and Australian Capital Equity.  SocietyOne has also received capital from WestPac, a traditional finance firm.  The investment by WestPac is viewed as a strategic play to mitigate the shift of services to lean, internet based financial firms.
WestPac General Manager of Small Business was recently quoted on the need to fear the impact of creative destruction drawing a parallel to P2P lenders and banking with Kodak and the demise of film;
"It's coming and I think the smart thing is to go with it and understand it and certainly not have a Kodak moment," said Westpac general manager of small business Julie Rynski, referring to the US company's demise after mass photographic film use was wiped out.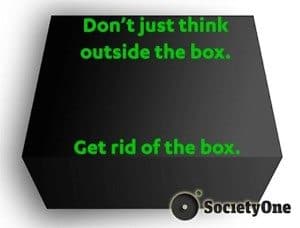 According to Symons, the investment marked a milestone for SocietyOne and its ability to make P2P lending available to more creditworthy borrowers and qualified investors in Australia.
"I look forward to building on the successes of SocietyOne and using my expertise in risk, governance and banking operations to create a robust and scalable organisational architecture that will underpin the company's next phase of growth," Schwarz said.

"SocietyOne's competitive advantage as a high-growth disruptive innovator is critically dependent on its speed and efficiency of learning. I'm excited to facilitate this process as a core competency in the business."
Symons described the hire as part of a new phase of growth for SocietyOne.

Sponsored Links by DQ Promote