On Wednesday, Chicago-based NIN Ventures announced that it has added Dr. Sunil Patel to its roster as a board advisor and venture partner.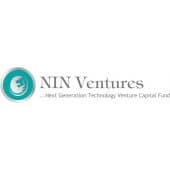 The venture capital fund stated:
"Our goal as NIN Ventures is to invest in disruptive technologies. With that in mind, we are pleased to announce that Dr. Sunil Patel has joined NIN Ventures to be on the advisory board and also as a venture partner. Dr. Patel will be responsible for spear heading 3D printing investments at NIN Ventures."
Dr. Patel is a multi-organ transplant surgeon at the University of Buffalo. He research interest include tissue engineer and 3D printable materials. Patel has been a practicing physician for over 20 years. He has studied medicine at the University of Pune, trained at Mayo Clinic, Lehigh Valley Hospital/Penn State and completed his fellowship from University of Pittsburgh.
Dr. Patel shared:
"3D Printing has been used for rapid prototyping and is being applied in a number of industries today, including manufacturing, automotive, consumer, aerospace, defense, and especially healthcare. As the accuracy and materials market have improved, the medical space shows great potential for this technology. It's time for the world to embrace personalized medicine."
CEO of NIN Ventures, Nin Desai, added:
"We welcome Dr. Patel to our Board of Advisor. We have great faith in Dr. Patel's contribution to the 3D printing industry and believe his research will strength our position in identifying key technologies especially in the medical space."
Sponsored Links by DQ Promote