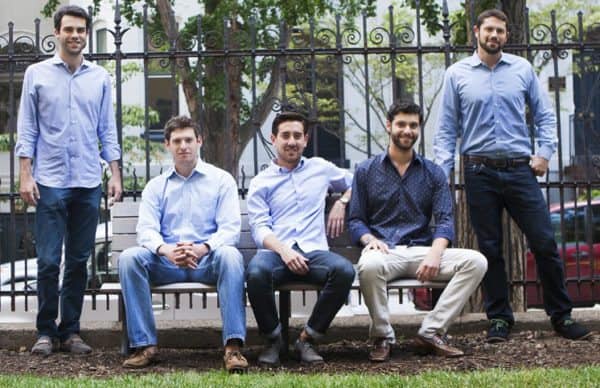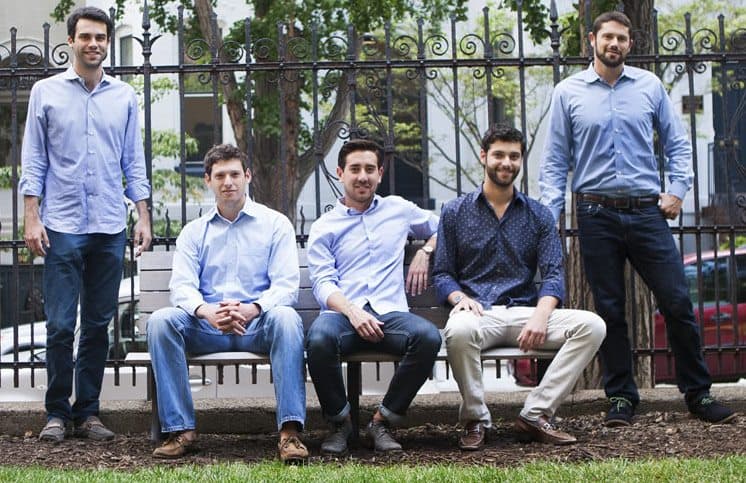 Fundrise, one of the first crowdfunding platforms in the United States, was an early innovator when it comes to real estate crowdfunding.  Founded by brothers Ben & Dan Miller, the pair started using old Regulation A to offer shares in small real estate deals. This was way back in 2010, years before the JOBS Act was signed into law;  something that took place two years later.  Fundrise was one of the very few companies that used Regulation A – so they speak with experience on doing the paperwork – and working with the SEC to push things through.
Back in the day, Fundrise had to file with the SEC using paper (yes even in 2010).  Using Federal Express – they had to ship by weight and Regulation A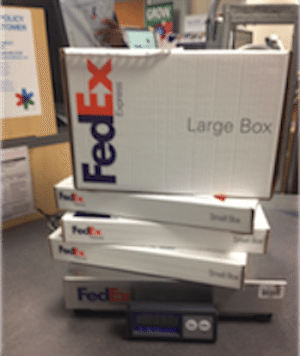 was not a slim filing coming in at a ridiculous 20 to 25 lbs. Do you think anyone at the SEC actually reviewed all that?  Think about it.  The picture is proof enough.
Fundrise is a bit of a pioneer.  Traversing the path of engaging the SEC can be an odyssey of sorts. Ben shared that many people at the SEC did not even know what Reg A was (at the time). And why should they? No one was using it.
Ben feels, and rightly so, that in a small way they helped pave the way for others to follow and they were an important variable in the equation that pushed both Congress and the SEC to act and fix Regulation A.
Today Fundrise is only using 506 (b&c) private placements for debt and equity offers.  The ease of filing and few restrictions is the best fit for their real estate platform now.
I had a chance to speak with Ben Miller just as final rules on Title IV of the JOBS Act came to light.  Ben was very positive regarding the new rules explaining "there has been a hole in the capital markets" and Reg A+ may fill this void. Ben called Reg A+ "a Goldilocks change in the regulatory environment". He explained the new rules provided a balance between SEC oversight and possible regulatory overkill – something that was dearly missing in old Reg A.
Ben believes this is a boon for middle markets and should assist smaller companies raise funding.  The funding level at $50 million is "tremendous progress and innovation for small capital formation" said Ben.
But will Fundraise use the new exemption going forward?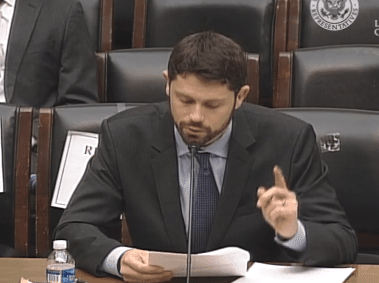 Ben explained that they were still reviewing the pros and cons so the final decision is not in, but he remained skeptical that cost and a longer process may not be a match for real estate deals that in many instances want to move quickly.
Ben stated, "a Reg A filing will probably take 4 to 6 months to get through the SEC. Most of the deals [Real Estate] need to close in 60 days".
The 4 to 6 months is an improvement over the 7  to 8 months Fundrise used to endure in the early days.  In real estate, speed to market can count.
While the jury may still be out on Title IV  – the verdict is in on Title III, retail crowdfunding.  Ben believes, "it is a tough regulation".  He states that it is hard to imagine a quality real estate sponsor wanting to deal with Title III (as it stands now).  The amount is small, the requirements are burdensome and the liability is bad. "They are designed to push away the quality sponsor".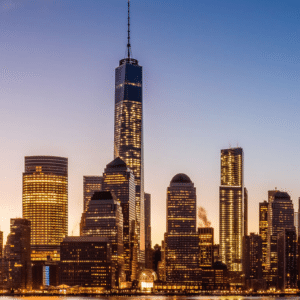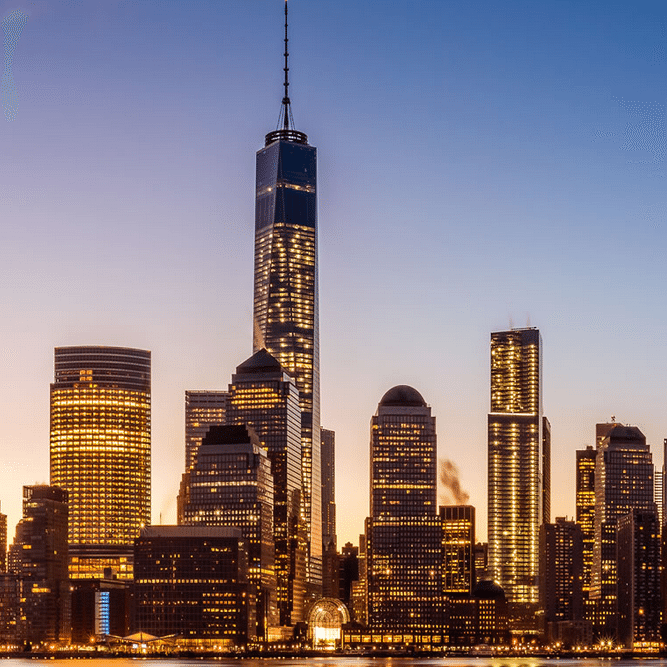 Ben is not very optimistic on the possibility of the problems being fixed on Capitol Hill with new legislation, nor the potential of altering the flawed definition of an accredited investor. Perhaps the years of dealing with the bureaucratic labyrinth have taken a toll.
Moving away from securities regulations I asked Ben what the future held for Fundrise and he explained it is all about scaling and doing great deals.
While they just returned from an exploratory trip to Europe they are clearly focused on US growth. They now have offices, or are in the process of setting up offices, in DC, NYC, San Francisco, Seattle, Chicago and Texas.
Fundrise has gone from doing small, localized, deals in the DC area to providing part of the funding for the World Trade Center. That is pretty impressive in just a few short years.