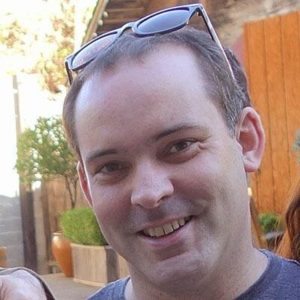 Thor Mitchell is leaving Silicon Valley and moving to the UK to join equity crowdfunding platform Crowdcube as Head of Product.  The new position at Crowdcube is described as serving the needs of entrepreneurs and investors thus assuring ongoing innovation and growth. Thor will be immediately tasked with building a team of Product Managers for Crowdcube and will be based in the Exeter headquarters.
Thor was with the worlds largest search engine for nine years having previously been based in London, Sydney and at the Google HQ in Mountain View. During his tenure at Google he was primarily focused on developer products and strategy and reportedly managed several services including the Google Maps API and the Google+ social network.  Thor also did a tour at Sun Microsystems where he worked on networking and messaging products.
"When I first spoke to Crowdcube about the role, I was impressed by the strength of its leadership team," explains Thor Mitchell. "There was a combination of maturity, ambition, and humility that I hadn't seen at other UK companies – it seemed like a natural fit.  It's also important to me that I work on projects I believe have the potential to make a positive impact. By offering entrepreneurs a new way to raise funds and engage with their audiences, Crowdcube is fuelling the growth of the UK startup and growth business ecosystem, which elevates the UK's reputation as a source of innovation, supports the economy and creates jobs."
Crowdcube is the largest investment crowdfunding platform in the UK by total deal volume; over £70 million to date. It is also the first platform to launch live and played a significant role in establishing the UK as the leader in the investment crowdfunding space.  The UK has become a hotbed for FinTech innovation and Crowdcube is one of the best known brands today.
Luke Lang, co-founder of Crowdcube, highlighted Thor's background;
"It's fantastic to have someone with Thor's experience and knowledge on board in what is a new role for Crowdcube, but is one that every successful technology company should have. His CV says it all in terms of the exciting and innovative teams he's worked with around the world and we're excited to see what new developments and ideas he can bring to the business.

"The appointment – which follows those of Bill Simmons formerly of Rated People and Ask.com as CFO, Dean Mayer as Head of Debt, Stuart Nichol as Growth Director and Paul Massey who came from eBay as General Counsel – is further evidence that we are building a world-class team here at Crowdcube."
Crowdcube has expanded its platform into other countries and is expected to continue to grow its platform into a global operation.

Sponsored Links by DQ Promote