FinTech Sandbox announced today that risk management startup Prophis Technology has been admitted to its program. Prophis is the first startup to join the Sandbox since the program's official launch earlier in March. FinTech Sandbox is a Boston-based nonprofit that helps global FinTech startups build innovative products and applications. Founded by entrepreneurs and investors who understood the high cost of data and its inaccessibility to early stage companies blocked innovation, FinTech Sandbox seeks to bring together some of the world's leading data providers to solve these problems.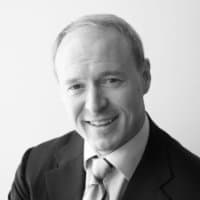 Founded by Yalie Charles Pardue, Prophis offers an insightful risk management application to financial institutions, resolution agencies, and central banks. The company's first product,  Proteus, utilizes graph databases to enable risk managers to visualize relationships between elements of data that previously couldn't be elegantly linked, and to make critical decisions about financial risk and exposure in a timely manner. Proteus provides an active dashboard, unlocking the stories that the data wants to tell.
The key benefits for Prophis of participation in FinTech Sandbox include:
    Relationships with partners: FinTech Sandbox provides validation for startups and helps them build relationships with data and infrastructure partners. Sandbox data partners include Thomson Reuters, FactSet, Benzinga, Tradier, SIX Financial Information, Xignite, Yodlee, S&P Cap IQ, OpenFin, and Quovo. Infrastructure partners include Amazon Web Services.
    Free access to data: Without access to deep, quality data, it's difficult to test services to the robust standards of financial institutions. For a startup doing product development outside the Sandbox, data can be prohibitive expensive. The value of what Prophis is doing – finding relationships among data from different sources – will be much easier to demonstrate with actual market data from partners.
    Access to new opportunities: The U.S. is the largest market for financial services, and being able to access this market will be a game-changer for Prophis. Leveraging the close-knit and collaborative ecosystem in Boston and the great advisory team at FinTech Sandbox will help Prophis expand in the U.S.
Sponsored Links by DQ Promote