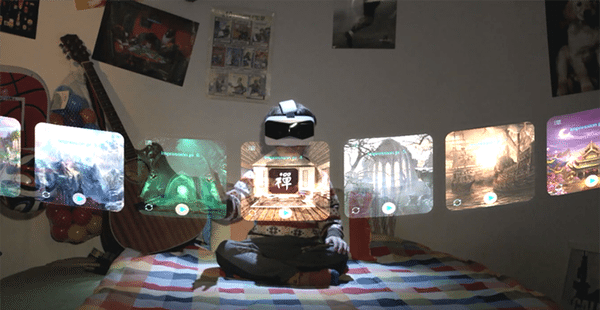 Team Impression Pi, a San Juan tech startup, took to crowdfunding platform Kickstarter last month to raise $75,000 for its virtual and augmented reality headset, Impression Pi. Within the past few weeks, the project has surpassed its initial goal and is currently nearing $160,000. Now the creator, Anli He has announced that device's team is looking to raise $180,000 before their May deadline.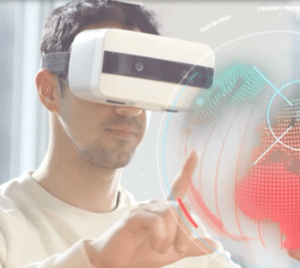 If the project reaches the $180k stretch goal, the Impression Pi crew will release Impression Pi SDK to all developers, helping to further their goal of making the headset totally open-sourced. They'll also be shipping out a free carrying case to backers that is made especially for the headset.
Impression Pi will also be rewarding new and existing backers with a new referral program. Each backer will be assigned a unique backer ID number and will be asked to share a link to the Kickstarter campaign along with that ID. Once someone makes a pledge using that backer ID, the referrer will receive a $5 refund. For three new backers, they'll receive $16 and for five, they'll receive $30.
Project creator, Anli He stated:
"We wouldn't have had such a successful campaign thus far if it wasn't for our amazing supporters. That's why we wanted to introduce this referral program- to give a little back to all of the people who have gotten us this far."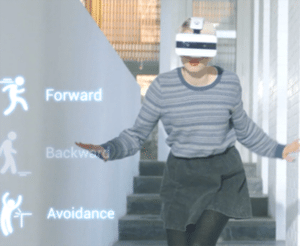 Impression Pi is powered by a set of algorithms that process hand movements and gestures that generate 3D modeling along with an augmented reality overlay that allows the real world to overlap the virtual world.
The VR/AR system is perfect for gamers- it scans the user's environment to overlay the virtual game over the actual setting. Gamers don't have to worry about colliding with their surroundings, due to technology that warns users when it detects real-world obstacles that are within a certain distance.
Impression Pi will be funding on Kickstarter until May 7th.
______________________________________________________
Have a crowdfunding offering you'd like to share? Submit an offering for consideration using our Submit a Tip form and we may share it on our site!