It's been a wild few weeks for Indiana. Last month, the state governor, Mike Pence, announced the Religious freedom restoration act, which states that a state or local government action may not substantially burden a person's right to the exercise of religion unless it is demonstrated that applying the burden to the person's exercise of religion is:
Essential to further a compelling governmental interest
The least restrictive means of furthering the compelling governmental interest.
Although USA Today reported that on Thursday, Pence signed into law revisions in the state's divisive Religious Freedom Restoration Act aimed at removing fears that it would allow businesses to discriminate against gays and lesbians, one Walkerton, Indiana pizzeria, Memories Pizza, recently revealed that it refuses to cater to any gay events due to religious beliefs. This set off a firestorm of backlash, including a lot of protesting on Yelp. The restaurant owners have decided to close its doors.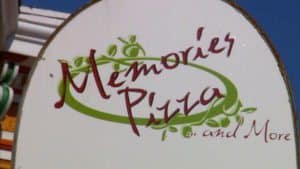 Now, the supporters of Memories Pizza have taken to crowdfunding platform, GoFundMe, to raise funds for the pizzeria. Originally seeking only $200,000, fans contributed over $500,000 in just one day.
The campaign's organizer and of Dana Loesch's contributors, Lawrence Billy Jones III, wrote:
"Religious liberty is under assault in Indiana and that's never been clearer than with the O'Connor family. When asked by local press the hypothetical question of whether or not they'd prefer to have their family owned business, Memories Pizza, cater a gay wedding, the owner said no citing their own religious beliefs as the reason.

Rather than allowing this family to simply have their opinion, which they were asked to give, outraged people grabbed the torches and began a campaign to destroy this small business in small town Indiana. All for having an opinion that is rooted in faith.

No one was turned away. No one was discriminated against. It was a hypothetical question asked by a news reporter who had questionable motives to begin with. After being interviewed by Dana Loesch on her television show on Blaze TV, we learned that the family may never even reopen the doors to their restaurant as the death threats and vicious online reviews continue to pour in from the arbiters of "tolerance."

My name is Lawrence Jones, and I'm one of the television opinion contributors on Dana's show. Before the televised interview, producers Rachel, Allison  and George  discussed the situation with Dana, myself and head writer Ben Howe. We all agreed: this family needs help to get through this assault.

So we set up a GoFundMe page with the modest goal of $25,000. The intent was to help the family stave off the burdensome cost of having the media parked out front, activists tearing them down, and no customers coming in. Our goal was simply to help take one thing off this family's plate as the strangers sought to destroy them. But other strangers came to the rescue and the total just keeps going up.

Thank you for helping us do some good for this family who were scared and in hiding just 24 hours before this writing. All money, save whatever percentage GoFundMe takes, will be transferred directly to whichever bank account the O'Connors wish to use.

Show producers are in direct contact with the family to ensure that they never feel like they are being left out of what is going on. Thank you to everyone for your generosity."
During a recent interview with the DailyBeast, co-owner of Memories Pizza, Kevin O'Connor, stated:
"I don't have a problem with gay people, I do not condone gay marriage and that's what I said. I don't turn anybody away from the store, I don't have a problem with gay people. I just don't condone the marriage."
Co-owner Crystal O'Connor also told TheBlaze TV:
"I don't know if we will re-open. We're in hiding, basically. We're very hurt and confused. We stood up for what we believe. We said we would serve anyone who walked in the door — even gays — but we would not condone a wedding, we would not cater for it because that's against our religious beliefs."
Have a crowdfunding offering you'd like to share? Submit an offering for consideration using our Submit a Tip form and we may share it on our site!

Sponsored