Zivix, the technology company striving to make music accessible to everyone, continued its commitment to education, announcing more than 100 jamstik+ SmartGuitars are earmarked for Little Kids Rock, Romeo Music, MacPhail Center for Music, MyMusicRX, Notes for Notes and other amazing organizations.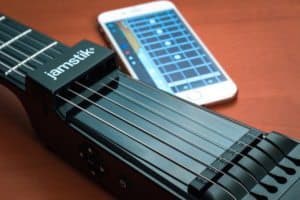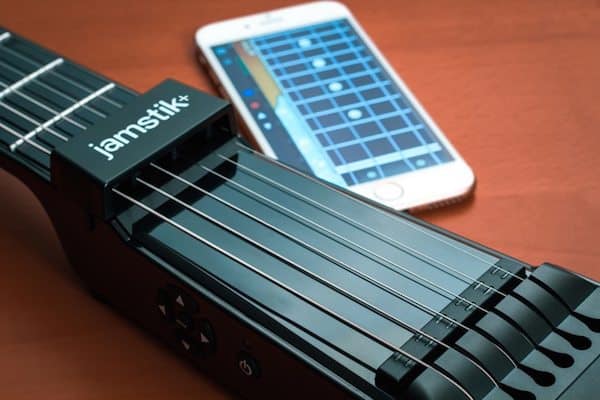 This mission coincides with its current Kickstarter campaign in which the company pledges the donation of one jamstik+ for every 15 Smart Guitars that are backed on Kickstarter. With 28 days to go, the project is rocking with tremendous engagement and a message that is resonating with audiences: You've always wanted to play guitar. Realize your dream with the jamstik+. Anyone can play.
Chad Koehler, vice president, Zivix, stated:
"The jamstik+ is ideal for anyone who wants to learn guitar because it's a guitar and lessons in one. The included jamTutor app series walks you through step by step. Its compact size not only makes the jamstik+ perfect for practice and play on the go, its size is also ideal for children. Our commitment to music education supports organizations that bring the joy of music into the lives of children, many of whom may not otherwise have the opportunity."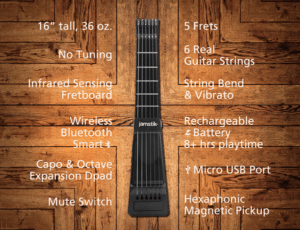 The jamstik+ is currently one of only a few music products in the world with Apple's latest Bluetooth MIDI specification. For the jamstik+, these advancements in technology translate to seamless connectivity, reliability and even better performance. One of the many benefits of the new Bluetooth technology is having connectivity without tying up users WiFi connections. Users can be connected to any iOS device and still browse the web, look up YouTube videos of their favorite musicians and download their favorite MIDI app to use with the jamstik+.
Since its launch, the jamstik+'s campaign has captured nearly $380,000 from over 1,400 backers. It is set to close on May 7th.