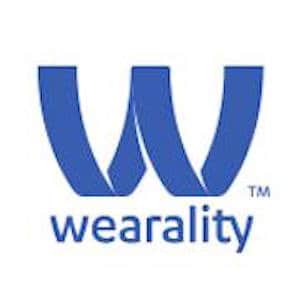 Michael Jones, former chief technology advocate of Google, has joined Silicon Valley's Wearality Corporation as the startup's new CEO. In this role, Jones will oversee the launch of today's most innovative virtual reality (VR) wearable technology, including the recently launched Wearality Sky, to help users experience the true power of immersive 3D worlds.
Jones will drive sales with major mobile technology partners, manage overall operations, and oversee investor relationships. David Smith, Wearality's inventor, founder, and former CEO will assume the role of chief technology officer and maintain his focus on inventing and extending the company's technological advantage.
Jones shared:
"The opportunity to be at the forefront of the next computer revolution was something that I could not pass up. Wearality's Sky headset has stunning emotional impact. It will revolutionize VR through its astonishing 150-degree field of view, which gives limitless ways to experience the world. Wearality has created a VR experience that is simultaneously dramatically better and also less expensive than even the highest-rated products in the current marketplace. This means incredible access for the consumer that will change the way we all look at and use VR, and will finally realize the promise of making computing a ubiquitous part of the human visual system."
Prior to joining Wearality, Jones served as chief technology advocate for Google, representing technology's benefit to users and societies around the world. He came to Google through its acquisition of Keyhole Corp., the digital-mapping software company based on his patents that more than a billion users enjoy as Google Earth. He was also engineering director of the team that created OpenGL, a cornerstone of the computer graphics industry. His experience redefining the possible for users and developers exemplifies the character of Wearality.
David Smith, chief technology officer for Wearality, added:
"Michael has a proven history of developing new technology and changing the way we do business in our industry. His thought leadership will allow us to engage with investors and consumers on a completely new level that will shape the sustainability and direction of innovation in the VR field for years to come. We are excited about the future of Wearality under Michael's leadership."
In addition to an unmatched field of view, the Wearality Sky offers unmatched smartphone compatibility and provides the best user experience with the highest level of portability and accessibility of any VR headset product available to consumers today. Pre-production models of the Wearality Sky, as well as partnership opportunities, are available through the company's Kickstarter. The Wearality Sky will be available for sale to consumers Fall 2015.
Have a crowdfunding offering you'd like to share? Submit an offering for consideration using our Submit a Tip form and we may share it on our site!