On Tuesday, NIN Ventures announced, with the partnership with SnapCard, it will now allow Litecoin and Dogecoin owners to participate in the NIN Ventures Technology (QP) Fund.

In January 2015, NIN Ventures teamed up with SnapCard to let Bitcoin owners invest in the NIN Ventures Technology (QP) Fund. Given the popularity of that initiative and the momentum behind other digital currencies, the company has now opened doors for Litecoin and Dogecoin owners to invest in NIN.VC.
Michael Dunworth, CEO of SnapCard, stated:
"Litecoin and Dogecoin are some of the largest markets that we can explore. We knew the founders of the alternative currencies fairly well and decided to add them to the platform. Over all we're digital currency agnostic."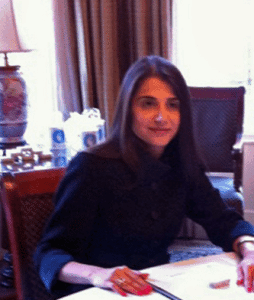 Nin Desai, CEO of NIN Ventures, added:
"We at NIN Ventures understand the significance of these digital currency advances and will now be accepting Litecoin and Dogecoin, in addition to Bitcoin, through our partnership with SnapCard. There are many vendors that accept digital currencies and various places to spend but NIN Ventures is a unique opportunity for them to invest."
NIN Ventures (or NIN.VC) considered itself the first of its kind technology venture capital fund to be raised via World Wide Web. NIN.VC is a unique web-based opportunity for accredited investors to invest in a venture capital fund with a minimum investment of $100,000. NIN Ventures will invest in financial services technology, education software, internet and digital media, mobile communication, cloud computing, 3D printing, and other path-breaking technology companies in the United States.

SnapCard offers a suite of products and services that are designed to make it easy for the average consumer or business to use Bitcoin, Litecoin, Dogecoin, and other alternative digital currencies. Founded in 2013, SnapCard is focused to help bring liquidity to the digital currency community. SnapCard is headquartered in San Francisco, California with offices in Australia, and Canada.

Sponsored Links by DQ Promote